JOC Staff | Mar 15, 2013 9:48AM EDT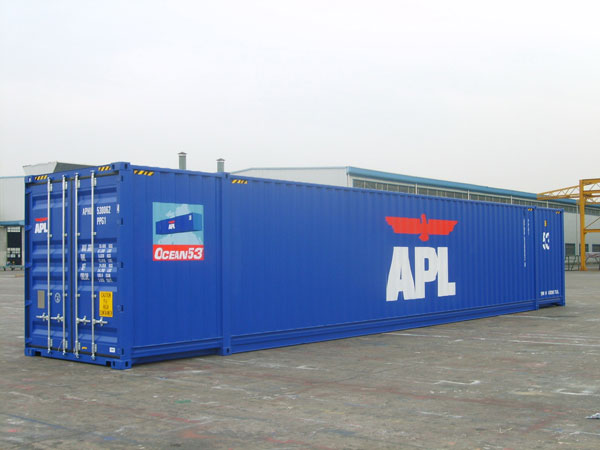 APL no longer offers vessel space for 53-foot ocean containers in its trans-Pacific services. It has struggled to find sufficient enough U.S. export cargo for them, while revenue on the eastbound leg has not been sufficient to cover the costs of repositioning empties back to Asia.
The carrier introduced an ocean-capable, reinforced version of this intermodal equipment in 2007 in its South China-to-Los Angeles service, but has remained without suitors. While 53-foot intermodal containers are in common use in domestic U.S. inland transport and in Jones Act trades, they are barely used outside the U.S.