Peter Schauer, Chief Executive | Feb 12, 2013 9:55AM EST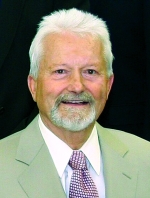 Fortunately, the shipping industry has not witnessed major casualties as may have been expected. Thus, ships will continue chasing cargo, causing further reductions in freight rates. Modest replacement tonnage will come on stream with older tonnage being relegated to lesser trade lanes, inevitably diluting profit margins, even in secondary trade lanes.
The volatility in most markets will continue to impact cargo volumes. The reasons are many: Economics, politics and general saturation in the consumer market, environmental regulations and government restrictions discouraging certain projects to go forward. Political instability as well as rampant graft and corruption have been evident in many countries worldwide. Infrastructure improvements on all continents are only slowly being realized by hard-pressed state and local governments and private investors, both foreign and domestic. The boom of bygone years is still not evident.
Many shipowners and investors are sitting on the fence observing a sometimes elusive and certainly risky market. The economic downturn has taught them a lesson or two. Some investors display a more bold face as the recent acquisition of a major logistics company by a 3PL player has shown. It can be anticipated that there will be at least one and perhaps two other significant M&A deals in 2013.
In the board rooms of major carriers from Tokyo to Hamburg and even Shanghai, rationalization reverberates. Breakbulk shipping is especially open to fresh ideas (and capital).
Competent staff is still an Achilles heel with many companies, big and small, and the logistics field will have to continue to attract better trained, motivated and compensated personnel. Supply chains are getting more and more sophisticated and demanding. Wall Street has largely ignored this important segment of international trade.
Visit Orion Marine Corp. online.