John Y. Lu, Chairman | Jan 03, 2014 10:30AM EST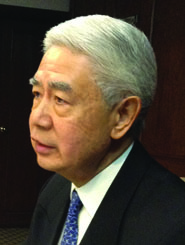 Because of the overcapacity situation, I expect problems in 2014 similar to what we faced in 2013. The market will be very volatile.
Look at the world economy. Europe is recovering but in a weak pace. China is slowing down, while U.S. is picking up. These are the main factors in the world that will affect Asia.