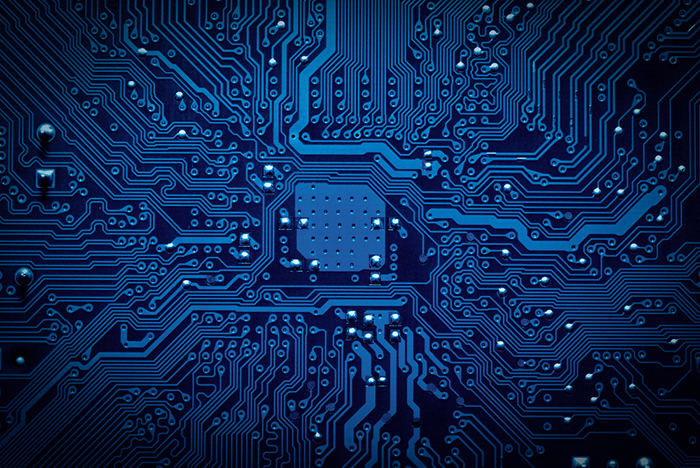 Technology companies are betting that transportation is entering the age of the API, or application programming interface, paving the way for more dynamic pricing and greater optimization of shipper supply chains and carrier asset networks.
"Middleware" provider project44 last week introduced a less-than-truckload transit API designed to let trucking companies dynamically adjust transit time information requested by shippers. The LTL Transit Time API, offered free to carriers, lets trucking companies manage transit times in their own database and then transmit that information via the project44 API to customers.
"This allows shippers, third-party logistics providers and others to have access to information without the barriers of legacy systems," said Tommy Barnes, project44 president.
Shippers, 3PLs and brokers could request transit times from a carrier through a carrier's website, which would use the API to get data directly from the LTL carrier's server. Currently, many shippers get transit times through a third-party service, SMC3's CarrierConnect.
However, SMC3 doesn't see its service as a legacy system. "More than 300 carriers provide detailed information to fuel our CarrierConnect XL analytical API solution, sending us changes to transit information as they occur," said Danny Slaton, chief innovation and strategy officer at SMC3. "CarrierConnect handles thousands of transit changes each month and makes those adjustments available to customers based on the effective dates requested by the providers."
Project44 is betting that some carriers will want to skip sending updates to SMC3 and keep transit times in-house. By keeping transit time data on their own servers and supplying it to customers via APIs, carriers will be able to adjust transit times by day, by lane or even by customer, Barnes said. "If it snows in the Northeast, with this module, they can slow transit times just for that week," he said. The length of transit time also could be linked to price discounts, with shippers paying lower rates receiving longer transit times.
That could allow LTL trucking companies to more easily offer highly customized service at various levels for individual shippers. However, shippers likely would have to go to SMC3 Carrier Connect if they wanted to compare the transit times of multiple carriers.
APIs are at the heart of the technologies of both project44 and SMC3, and have been used for decades to determine how any software application communicates with hardware and other software programs. Simply put, API's determine the route that programs or program components use to request services from another application or operating system.
These network building blocks are getting more attention now, however, as web-based software services expand, e-commerce grows and more apps go mobile.
As the Internet of Things expands, linking more and more devices worldwide, and e-commerce grows, APIs are being used to transmit vast amounts of data and lay down new networks. In a sense, APIs are becoming the neural network for a mobile Internet of Things. Increasingly, companies such as Google and Visa are offering their APIs to software developers so they can embed functions in their mobile apps and create links to larger networks and services.
As a result, API traffic is exploding, according to Apigee, which offers an international API platform for businesses. API traffic volume in Apigee's cloud computing platform nearly tripled in 2015, according to Apigee's 2016 "The State of the APIs" report. "The industries undergoing the most rapid digital transformation as measured by API traffic volume are media and entertainment, retail, and information services, which together account for over 70 percent of all enterprise API traffic on Apigee's cloud product," the company said in its report.
For the ecommerce sites consumers use to order everything from books and clothing to electronics, the flow of data between retailer and online shopper is managed by APIs.
When it comes to industries that are developing and using APIs, transportation and logistics aren't leading the pack. But as transportation is all about managing networks — both asset- and data-based — Barnes sees an opportunity. "With the transition to e-commerce, APIs allow shippers, 3PLs, others to have access to information without the barriers of legacy systems," he said. "This will let them drive change and have a more effective, productive network."
The main legacy system project44 hopes to disrupt is not a competitor, but a means of communication: electronic data interchange. EDI has been used to transmit data between companies since the 1970s. Edward A. Guilbert pioneered EDI in the 1960s to allow DuPont to exchange shipping information with trucking company Chemical Leaman Tank Lines.
EDI messages, however, aren't real-time, and their format means the data they convey has to be translated before it can be fed to analytical software used to turn big data into smart data, Barnes said. He sees that as a barrier to rapid, proactive supply chain decision making.
Project44 now offers Freight APIs for LTL rating, dispatch, tracking, image retrieval (proof of delivery, bill of lading) and transit time with plans to launch more.
SMC3 is developing an "industry platform" that will combine "transactional" and "analytical" APIs to speed such processes as rating a large number of shipments, Slaton said. "Our core APIs handle an ever-growing amount of business quickly and efficiently, presenting users with standardized information. We are excited about the lightweight, transactional freight APIs that are becoming available, and we've been adding these new capabilities to our platform."
He doesn't expect APIs to replace EDI anytime soon, however. "EDI is very entrenched," Slaton said. "It's a huge industry." Carrier communications at many large shippers are dependent on EDI, and those shippers have made huge investments in the technology. Smaller shippers and logistics companies, however, are more likely to be first adopters of web-based technologies.
Transportation may be slow to change — it took more than two decades in the early 1900s for businesses to shift from the horse wagon to widespread use of the truck — but change is inevitable, and in the digital age it's quicker than ever, making adoption cycles shorter.
"We believe that digital transformation has reached an inflection point," Apigee CEO Chet Kapoor said at the release of the company's report earlier this year. "The robust growth of API traffic in the enterprise suggests that this change is beginning."
Contact William B. Cassidy at bill.cassidy@ihs.com and follow him on Twitter: @wbcassidy_joc.