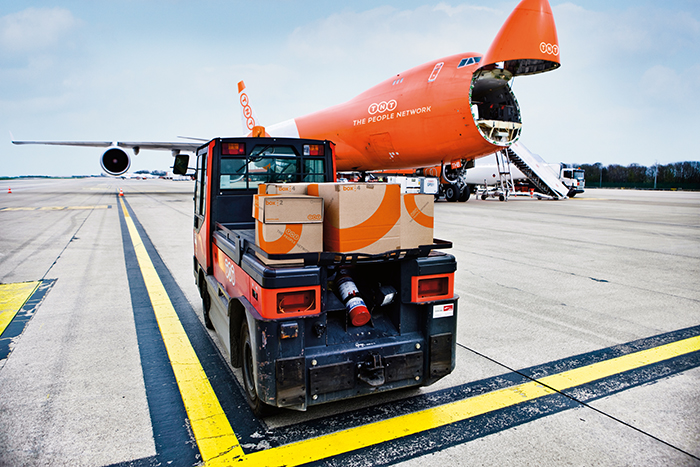 TNT Express narrowed its net loss in the first quarter to 14 million euros ($15.8 million) from 19 million euros a year ago as it prepares to be taken over by its larger U.S. rival FedEx.
The Dutch delivery group slashed its operating loss from 11 million euros to 1 million euros, including one-off charges of 10 million euros, of which 4 million euros were linked to the FedEx acquisition.
Excluding the one-off charges, adjusted operating income was 9 million euros, up 8 million euros year-over-year.
Revenue stalled at 1.59 billion euros against 1.62 billion euros last time.
"We spent significant time and effort towards the completion and preparation of the intended acquisition by FedEx, which we expect to complete in the first half of 2016," CEO Tex Gunning said.
TNT is working on integration with FedEx as it awaits the final approval from Chinese regulators for the 4.4-billion-euro deal.
"We are confident that we will get approval by China and will close the deal in good time," Gunning said.
The company's intra-European business grew revenue by 2.4 percent to 679 million euros, offsetting a 7.4 percent slide in its domestic operations to 575 million euros.
All operating units posted underlying revenue growth with the exception of North America, where some customers switched to FedEx in anticipation of the acquisition, the firm said.
TNT said it expects continued economic volatility in some markets outside Europe, especially in Brazil, and anticipates restructuring charges of about 30 million euros in the second quarter.
Contact Bruce Barnard at brucebarnard47@hotmail.com.