Jeremy Haycock, President | Jan 17, 2013 9:57AM EST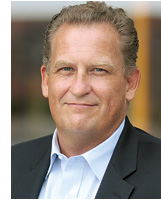 Although some may argue that there is gradual stability in the transportation and logistics market, I remain only cautiously optimistic and contend there is still a great deal of uncertainty and unforeseen hurdles in our future. Our industry, although global in nature, will continue to be fragmented by the performances of three primary regions: Asia, Europe and North America. With vastly different economies, each of these areas is dealing with their own struggles with implications that extend well beyond their borders.  
Nevertheless, I am confident our industry will experience improved conditions. Consumer sentiment is running at its highest level since July 2007. I anticipate consumer confidence will increase and people will remain positive that better times are on the near horizon, albeit perhaps cautious in their approach.
Fortunately, the expected growth of the middle class will provide plenty of new consumers entering the market. This influx of purchasers will allow global trade to persist in improving and strengthening over time.  Cyclical patterns are indicative of our industry and if we base the future on historical fact, we know better times will be upon us.
What we can expect to develop further is the growing trend of importers and exporters tying up less cash by reducing their inventories and looking for innovative supply chain and logistics providers to put forward new and improved options of moving cargo, all in an effort to reduce costs. These providers will enable forward-thinking companies to implement solutions, increase their profitability and allow visibility for the individual customer.
Visit Damco North America online.