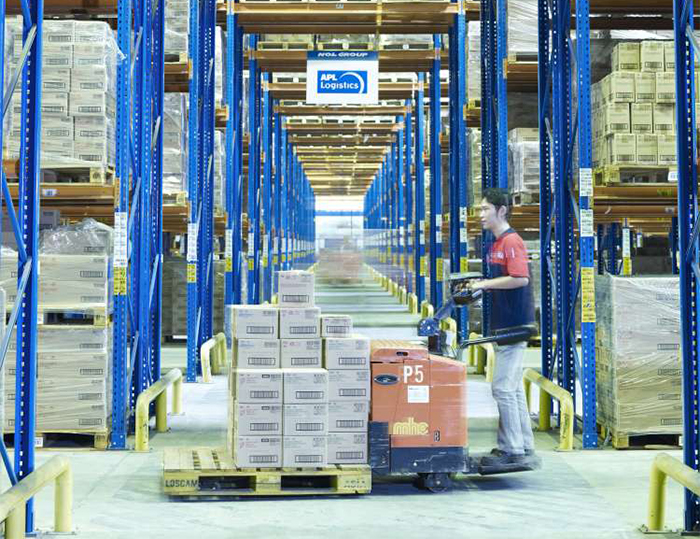 HONG KONG — APL Logistics is not standing still while its acquisition by Kintetsu World Express is finalized and today announced plans to expand its presence in Indonesia, the second major investment since being sold.

The logistics unit of Neptune Orient Overseas was sold to KWE for $1.2 billion earlier this year in a widely expected move to help its parent pare down debt. The deal is expected to be finalized in June.

APL Logistics said it will open a new container freight station at the Tungya Collins Terminal in Cakung, North Jakarta, building on its strong Indonesian footprint. Last month, the logistics operator outlined plans to establish a Sri Lankan hub.

The new CFS extends the 3PL's coverage in Indonesia where it offers export consolidation and warehousing services. It also complements APL Logistics' existing facilities across Asia as a sourcing hub for both international and domestic distribution.

"Indonesia is a major hub for international sourcing and there is an increasing demand for effective, quality assured warehousing and distribution," APL Logistics President Beat Simon said. The new facility will provide value-added and pre-retail services to customers.

Simon said in a statement that the warehouse is a 120,000-square-foot storage and distribution facility with yard space with cross-docking capabilities. It is located near Tanjung Priok at the port of Jakarta and has an annual handling capacity of 21 million cubic feet.

APL Logistics has warehousing services in five locations in Indonesia, coordinating with 280 factories to consolidate and export cargo for overseas buyers. In the last three years, APL Logistics has seen its cargo handling volume in Indonesia grow by 10 percent a year.

Last month, the logistics operator signed an agreement with the Board of Investment of Sri Lanka (BOI) that will allow its subsidiary in the island nation to set up a hub in the Katunayake Export Processing Zone.

APL Logistics Lanka (Private) Ltd., has been granted a lease on the land and premises located in the zone where it will operate container freight stations, warehouses and other logistics-related businesses.

"Sri Lanka has been rapidly growing in importance as a regional sourcing base for global retail customers," said Simon. APL Logistics already has an extensive distribution and transportation network in the country.

"The country's infrastructure development to improve the capacity and efficiency of its existing ports has been progressing at a tremendous pace. With the set-up of APL Logistics' regional consolidation hub here, we are well-positioned to scale up our operations and meet growing customer demand for reliable regional supply chain solutions in South Asia."

Japanese forwarder KWE has signaled its intention to expand APL Logistics' network. "Since 2013, we have laid out a strategy to strengthen our international presence especially in the U.S. and Asia. This transaction fits right into our strategy," said Satoshi Ishizaki, group president and CEO of Kintetsu.

The headquarters of APL Logistics will remain in Singapore, and the company will be run as a separate unit.

APL Logistics has grown nearly five times since being incorporated in 2000 and made $1.7 billion in revenue in 2014. Its primary focus is on automotive, consumer, retail and industrial verticals.

Contact Greg Knowler at gknowler@joc.com and follow him on Twitter: @greg_knowler.