Nicolette van der Jagt, Director General | Feb 26, 2013 6:36PM EST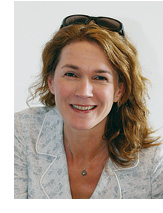 Freight forwarding has been one of the most successful sectors of the global logistics industry over the past decade. The industry has achieved substantial growth due to globalization, which has led manufacturing to locate to remote markets.
The global economic environment in which companies have prospered, however, is becoming much more challenging. The biggest challenge for the European forwarding industry will be to continue to deal with the increasing volatility and uncertainty in the market. Although there's no doubt growth will return in the long term, we are in a second economic crunch, with the nucleus now being in Europe. 
Many European manufacturers and exporters are struggling to survive and the logistics industry is feeling the impact. Forwarders will need to be highly responsive to market conditions and look for new ways to achieve growth through new services across the supply chain. Further merger and acquisition activity among logistics businesses is expected.  
The focus will remain on cost reductions because of the pressure on margins pressure and spiraling fuel costs. We hope capital for innovation will remain available to the industry as many benefits can be reaped from technology. The European Commission will continue to invest in research projects supporting "intelligent cargo," with the aim to keep shipments on time and synchronized among modes of transport, saving greenhouse gas emissions and ensuring compliance with customs and security regulations.
We also see legislative changes on the horizon. An important aspect that can help the forwarding industry is the mutual recognition of security standards or systems. The major issue in 2012 has been the mutual recognition of the European Union's Authorized Economic Operator program and the U.S. Customs-Trade Partnership Against Terrorism. The industry welcomes the likelihood of more mutual recognition agreements as they ease the burden of applying different laws when operating global supply chains. Further rationality by policy-makers and decision-makers in the industry will lead many through 2013, ensuring survival in the long term.