Gene Tyndall, Executive Vice President, Global Supply Chain Solutions | Jan 02, 2014 2:47PM EST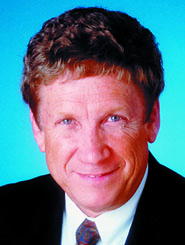 The trends we predicted for last year — continued diversification of sourcing and production; and more evident impact of information technology — have largely occurred. Unfortunately for our country, as we suggested, the continued unfavorable tax Laws and complex regulations have limited the return of manufacturing and final assembly to our shores.
For 2014, we see two very important changes affecting nearly all supply chains:
First, the ever-increasing adoption of "multi-channels" for selling products (and services) will impact every company. Once thought to be a retail challenge (B2C), the rapid rise of online ordering by businesses as well (B2B) has found its way into virtually every type of business. Amazon has, of course, led the way with its rapid growth to the availability of millions of items in true "A to Z" fashion. This trend is causing every company to assess its operational capabilities to fulfill orders effectively regardless of the sales channel they enter. The very survival of every company is at risk as the entire industry is impacted by price, service, quality and speed.
Second, this trend is driving the "reinvention" of supply chains. As companies assess their current operational capabilities, it becomes apparent that their supply chains were built for handling large volumes from origin to destination. With the growth of online ordering, these need to be reinvented for handling a mix of large volumes with smaller, more frequent orders, which are even more complex to forecast. These reinventions are originating from the Executive Suite more than ever before, because the importance of efficient supply chains is now the price of admission; they must now be effective in generating and retaining satisfied customers. These necessary reinventions are impacting all the operational aspects of strategies, structures and execution.
Business has always been about providing wanted products at competitive prices. In 2014, it will clearly be about not only these two important factors, but also about the "personalization" of customer satisfaction — both that of the consumer and the business customer — and the effectiveness of the service quality and speed that enable sales and growth. Is your business prepared for this revolution?
Gene Tyndall is Executive Vice President, Global Supply Chain Solutions at Tompkins International.