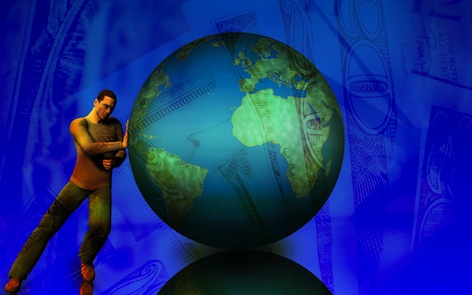 President Barack Obama made doubling exports by 2015 a major goal in his first term, but he hardly came off as free trade champion.
The previous administration did most of the heavy lifting on the free trade agreements Obama signed in 2011 with Colombia, Panama and South Korea. The president's complaints to the World Trade Organization over China ranged from effective pushbacks on unfair trade practices to trivial, political-minded moves, said Scott Miller, a senior adviser and Scholl chair at the International Business at the Center for Strategic and International Studies. 
"Obama used the WTO process pretty effectively," he said. "They had to increase the level of confidence that the system works."
With a pro-free trade Congress and two major pacts on the horizon, Obama can get aggressive in opening up markets for U.S. importers and exporters, Miller said. His need to keep union factions happy should also let up because the president doesn't face another re-election challenge. 
"This country needs growth, and we're out of fiscal stimulus," Miller said.
To make headway on the Trans-Pacific Partnership Agreement, Obama needs to accept an executive privilege allowing him to negotiate pacts free of amendments and filibusters from Congress. The FTA involving Australia, Brunei, Chile, Malaysia, New Zealand, Peru, Singapore, Vietnam, Mexico and Canada will likely be completed next year, said Bill Frenzel, a guest scholar at the Brookings Institution.
Obama should also aggressively pursue a free trade agreement with the European Union, as trade between the two economies is steeped in "unneeded costs and complexity," Miller said. The removal of half of the current non-tariff measures could raise U.S. and EU GDP by about $280 billion, according to a 2009 European Commission study.
"There is now, for the first time in years, a serious drive toward an EU-U.S. Free Trade Agreement. We have been doing the preparatory work. We know what is at stake and what we can do about it. Now, it is time to act," European Trade Commissioner Karel De Gucht said in a Nov. 9 speech.
The U.S. is also close to enjoying the benefits of Russia's recent entrance into the WTO. The House is expected to give Russia permanent normal trade relations status later this month and repeal the Jackson-Vanik amendment, a Cold War byproduct aimed at allowing emigrants from the then-Soviet Union. The Obama administration estimates U.S. companies could triple annual exports to $30 billion if full trade access is granted Russia.
Miller expects the U.S. and China to continue hitting each other with WTO complaints, as any major trade relationship, including the U.S.-EU exchange, has disputes. "What the U.S. and China have to realize is that disputes are part of business," he said. China's resistance to adjust its currency "is an old issue that has been resolved," so the Obama administration will focus more on protecting U.S. intellectual property, getting exporters more market access and pushing back against imports backed by Chinese state-owned enterprises.
Contact Mark Szakonyi at mszakonyi@joc.com and follow him at twitter.com/szakonyi_joc.