Scott H. Group, Director and Senior Transportation Analyst | Feb 15, 2013 9:47AM EST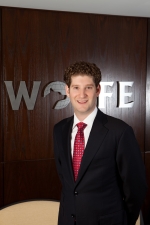 The past year has been one of great uncertainty, from the eurozone crisis and slowing Chinese economy to the U.S. presidential election and fiscal cliff negotiations. This uncertainty has been challenging for transportation providers, with freight volumes in 2012 posting their worst year since the Great Recession. Domestically, consumer-based truckload volumes were muted all year, while more industrial-based less-than-truckload and rail volumes weakened the past few months. International air freight volumes have been negative for more than a year.
We don't see signs of an impending broader economic recession, and we don't expect freight volumes to take another step down in 2013. Rather, we see potential catalysts for freight volumes to accelerate and start feeling better than the broader economy. First, our surveys indicate shippers have been reducing inventories amid the current macro uncertainty, but we see room for inventory restocking from current lean levels. Second, a sustained housing recovery would be a strong catalyst for freight volumes in 2013, quite the opposite of 2006-07 when the housing bubble burst and brought freight with it into a recession, well before the broader economy rolled over.
Meanwhile, secular trends such as shifts from air freight to ocean freight and manufacturing in-sourcing back to the U.S. and Mexico are likely to continue, and this should favor domestic over international freight volumes.
The bigger question for transportation providers will be the direction of pricing, as yield growth for many slowed in third quarter reports. If freight volumes remain muted, we expect pricing will slow, and this presents a challenging backdrop for transportation earnings and stock performance. But if freight volumes accelerate a bit as we expect, we believe pricing will firm, and this should lead to solid transportation stock outperformance in 2013.