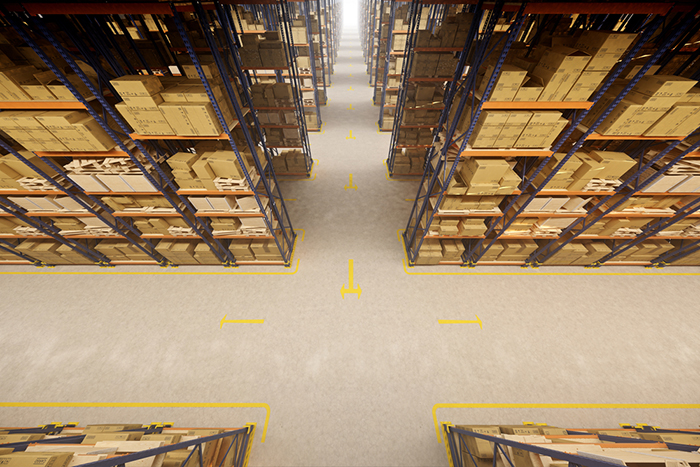 Retail inventories expanded in the U.S. in December, as slower than expected sales at brick-and-mortar stores kept large piles of goods largely intact. Those inventories are likely to be a drag on U.S. freight shipments in the first quarter, adding to fears of a new recession.
Seasonally adjusted retail inventories climbed 0.4 percent from November and 5.4 percent year-over-year in December to $588.8 billion, the U.S. Census Bureau announced Feb. 12. Retail sales in December were practically flat at $395.3 billion, the Commerce Department bureau said.
That pushed the retail inventory-to-sales ratio from 1.48 in November to 1.49 in December. The ratio shot up from 1.42 in November 2014 to 1.47 in February 2015, as a labor dispute congested West Coast U.S. ports. The ratio dropped in March, but shortly began rising again.
Advance estimates of U.S. retail sales, excluding autos, rose 0.2 percent in January, rising to $396.4 billion, the Census Bureau said in a separate announcement Feb. 12. Those preliminary figures may indicate retailers are chipping away at inventories, at least around the edges.
Shippers report surges in e-commerce spending are making it harder to balance inventory and demand. Fear of "stock-outs" during the holiday season also led some retailers to invest in inventory, taking advantage of comparatively low inventory carrying costs.
The buildup in inventories following years of lean manufacturing and inventory management is seen as having a broad effect on the U.S. economy, discouraging manufacturing and lengthening replenishment cycles for consumer goods, a factor in a deeper than usual drop in shipping.
Freight shipments dropped for the fourth month in a row in January, falling 1.3 percent from December in a typical seasonal decline, according to the latest Cass Freight Index. Shipments were down 0.2 percent from January 2015, and 11.6 percent from a June 2015 high mark.
The retail inventory-to-sales ratio is at its highest point since May 2009, near the end of the last recession. At 1.49 or even 1.48, the ratio is at the low end of a range last seen in the pre-recession period from 2005-2008, a time when retail consumption was much higher.
Contact William B. Cassidy at bill.cassidy@ihs.com and follow him on Twitter: @wbcassidy_joc