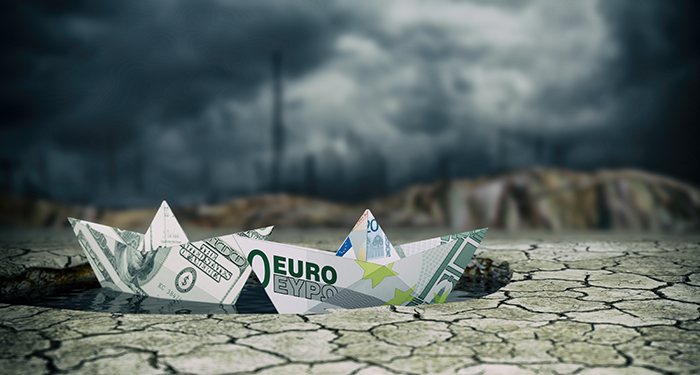 LONDON — HSH Nordbank's pretax profit plunged more than 70 percent in 2016 as the German bank booked a loss provision of 2 billion euros ($2.15 billion) for loans to its struggling shipping clients, including charter container ship owners.
The bank, which has been in financial trouble since the collapse of shipping markets in the wake of the global financial crisis in 2009, posted a pretax profit of 121 million euros for 2016 compared with 450 million euros in 2015.
Its core pretax profit more than tripled, however, to 639 million euros from 204 million euros, improving prospects for sale of the Hamburg-based bank.
The European Union ordered HSH Nordbank's owners — the federal states of Schleswig-Holstein and Hamburg, which jointly hold an 85 percent stake — to privatize the bank by Feb. 28, 2018, as a condition for authorizing a 3 billion-euro increase in government loan guarantees to 10 billion euros in 2013.
The 2 billion-euro loss provision reflected "continuing very difficult market conditions in the shipping industry" with charter rates not covering costs and very low ship values.
The bank's shipping loan portfolio had shrunk to 7.1 billion euros at the end of 2016 from 30 billion euros in 2010, as it reduces its exposure to the shipping sector; it offloaded 5 billion euros of non-performing loans to the federal state-owned hshportfoliomanagement in June 2016.
Approximately 90 percent of the existing 7.1 billion loans are performing.
The bank said its core unit "deliberately" reduced new shipping business, signing 300,000 euros last year with "credit-worthy international companies," down from 800,000 euros in 2015.
"We have costs under control, and the bank has improved its capital ratios once again, despite the challenging conditions in the shipping business," said Stefan Ermisch, CEO of HSH Nordbank.
However, the legacy assets dating from before 2009 and the complex loan guarantees since then remain a considerable burden to the change of ownership in 2018.
"Privatization is certainly not a foregone conclusion, and it places demands on all stakeholders," Ermisch said.
HSH Nordbank, which had total assets of 84 billion euros at the end of 2016, has received more than 10 expressions of interest from potential buyers, with state-backed regional bank NordLB said to be planning a bid, as well as several private equity companies.
Contact Bruce Barnard at brucebarnard47@hotmail.com.