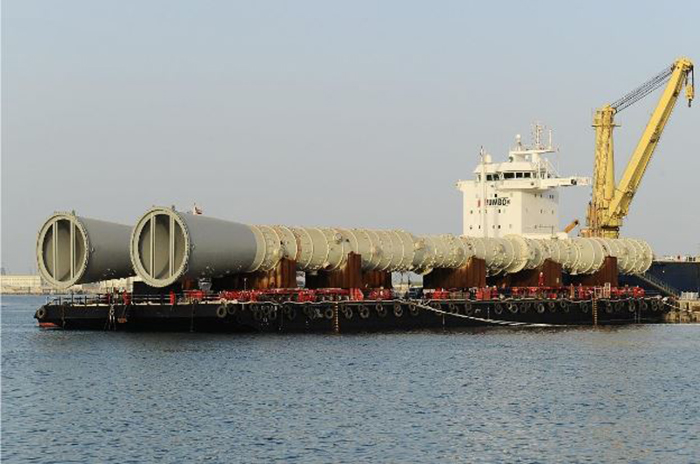 Heavy-lift carrier ALE is putting its offshore barge transportation services into a single unit that will provide brokering, chartering and hiring of barges along with turnkey service that will focus on wind power equipment and installations in Europe.
ALE will offer the services using barges from its own fleet and from outside suppliers. ALE's fleet includes a variety of barge types in 250-, 300- and 400-foot classes, as well as the company's Hydro Deck pontoon barge, which uses a ballasting system that adjusts for tidal fluctuations.
"By enhancing our overall marine capabilities and offering a full barge package, it complements what we already do," said Darren Adams, ALE director for the U.K.
The company said its services have been aimed primarily at the Middle East but that "after engagement with clients in Europe who wanted all the services under one umbrella, we made the decision to diversify and refocus and concentrate on the European markets with a full turnkey package, something we didn't offer this market previously."
New wind-power installations in Europe last year totaled 12,800 megawatts, a 6.3 percent increase from 2014, according to WindEurope, a wind-power advocacy group. The fastest growth is in offshore installations, which accounted for 3,018 megawatts of new capacity connected to the grid, more than double the amount in 2014.
U.K.-based ALE provides end-to-end services to a range of sectors including civil projects, oil and gas, energy, nuclear, offshore, renewables, petrochemicals, ports, marine, minerals, and metals and mining.
ALE's marine engineering division supports load-out operations such as quayside and bollard analysis, ballast and mooring calculations, barge deck strength analysis, marine management, and sea fastening calculations.
Contact Joseph Bonney at joseph.bonney@ihs.com and follow him on Twitter: @JosephBonney.