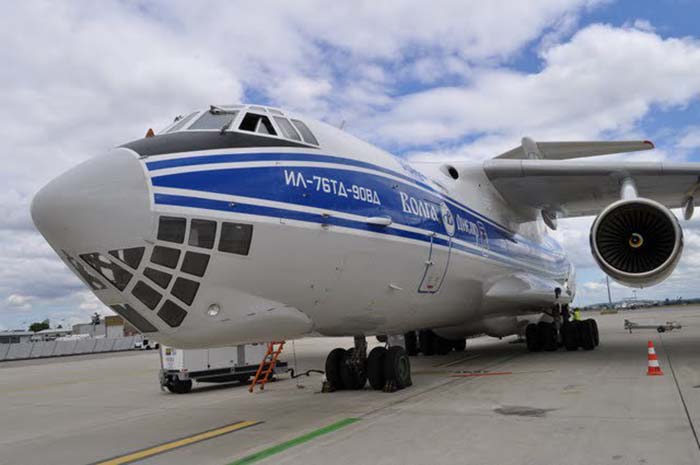 HONG KONG — Six Volga-Dnepr crew members were among the 22 people killed in a terrorist raid on a hotel in the Mali capital of Bamako on Nov. 20, the Russian heavy-lift airline has announced.

The six Russians were part of a 12-man crew that had flown an AN-124 with construction machinery from Oslo in Norway to the central African state. All were staying at the Radisson Blu Hotel, a favourite among air crew, to rest before the flight out.

At 7am on Friday, Nov. 20, two gunmen from a terrorist group stormed the hotel searching for an Air France crew. Special forces managed to kill the militants and rescue six of the Volga-Dnepr staff but six were killed.

"Today (Nov. 21) the victims of the tragedy were identified with the assistance of the Embassy of the Russian Federation in Mali and we are deeply saddened to have to confirm that six Volga-Dnepr crew members lost their lives during the terrorist attack in Bamako," the carrier said in a statement.

The airline's flight operation control center is working with the embassies of Russia and France in Mali and a Boeing 737 aircraft is being prepared to fly the deceased home to Russia.

"At this time, our priority is to provide the utmost support, comfort and assistance to the relatives of the Volga-Dnepr employees killed in the tragic events in Mali," the statement said, adding that the airline has declared a period of mourning and all the flags at its head office have been lowered in respect to the fallen crew members

A hotel guard reportedly gave the attackers the incorrect hotel floor when they asked after the Air France crew, and he was later killed by the group.

The dead are Alexander V. Kononenko, flight navigator; Vladimir V. Kudryashov, radio operator; Konstantin V. Preobrazhenskiy flight engineer; Sergey A. Yurasov, load master; Stanislav N. Dumanskiy, aircraft mechanic airframe and engines; and Pavel A. Kudryavtsev, aircraft mechanic, airframe and engines.

Contact Greg Knowler at greg.knowler@ihs.com and follow him on Twitter: @greg_knowler.