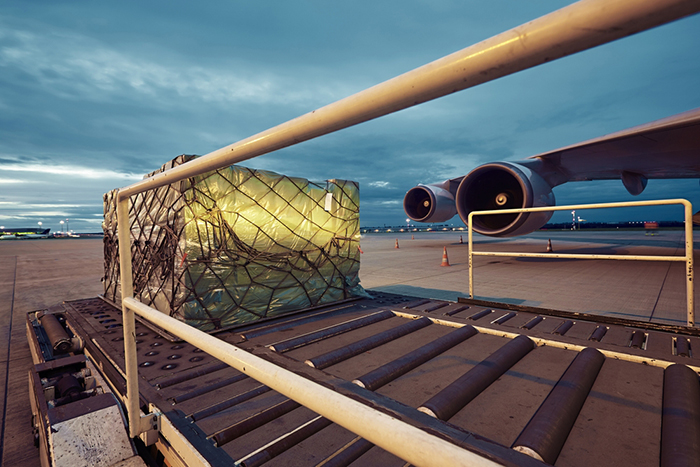 LONDON – Manchester Airports Group posted a 4.3 percent year-over-year increase in 2015 cargo traffic at its four U.K. airports, driven by new freighter services and growing express deliveries.
London Stansted, Manchester, East Midlands and Bournemouth airports handled 672,206 tonnes (741,000 tons) last year, up from 644,486 tonnes in 2014.
East Midlands, the group's biggest cargo hub, boosted volume by 4.5 percent to 322,918 tonnes "with particular growth seen in the express market, driven by the ever-expanding e-commerce operations," MAG said.
Stansted's traffic rose 2.4 percent to 237,255 tonnes, helped by the launch of new freighter routes by Turkish Airlines and China Southern.
The two airports also took advantage of their spare runway capacity at a time when Heathrow, the U.K.'s top cargo hub, and Gatwick, are awaiting a long-delayed decision by the government over which London airport can build a new runway.
London Heathrow, Europe's fourth-largest cargo hub, saw traffic decline by 0.2 percent in 2015 to just below 1.5 million tonnes.
Stansted and East Midlands also benefited from a significant increase in cargo as shippers switched from land to air transport to avoid disruption at the Channel Tunnel caused by migrants attempting to enter the U.K.
Manchester's traffic increased by 9.6 percent to 103,131 tonnes.
"We're seeing strong growth in cargo volumes at MAG airports, driven by a variety of factors," said Conan Busby, business development manager — cargo.
"While the growth in express cargo was driven by the increasing popularity of internet shopping and e-commerce among consumers, we have also seen operators join us for the first time and also won mode share from ground transport as freight got diverted to us because of the Channel Tunnel disruption during the summer."
"We are also seeing a lack of capacity at other London airports especially in long-haul bellyhold — something that our airports are taking advantage of with their spare runway capacity, good onward transport infrastructure and competitive offers."
Contact Bruce Barnard at brucebarnard47@hotmail.com.