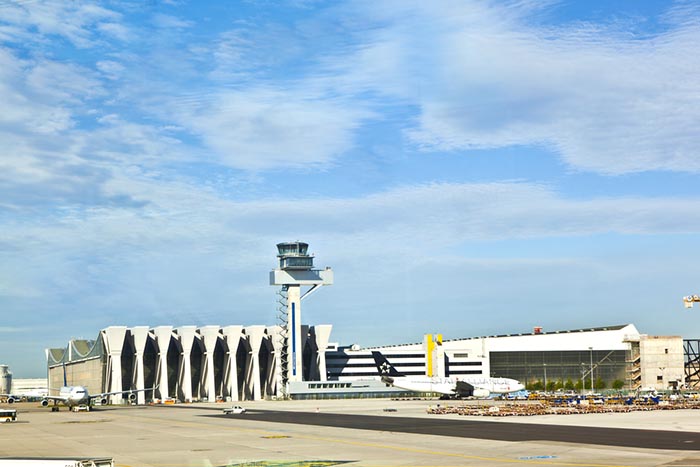 Frankfurt airport, Europe's largest air cargo hub, saw traffic decrease 2.6 percent year-over-year in 2015, mirroring declines at third- and fourth-ranked Amsterdam Schiphol and London Heathrow.
But Leipzig-Halle and Munich, Germany's second- and third-largest cargo hubs, reported increases of 8.5 percent and 8.7 percent, reflecting a trend across many of Europe's second tier freight airports.
Frankfurt attributed the decline in traffic to 2.1 million tonnes (2.3 million tons) mainly to weakening global trade and economic difficulties in some emerging markets. Pilot strikes at Lufthansa, its leading cargo carrier, also contributed to the lower volumes through the year, though traffic was down just 0.5 percent in December.
Leipzig-Halle set a new record for freight in 2015 for the 11th year in succession, handling 988,240 tonnes. The global hub of Aerologic, the Lufthansa Cargo-DHL Express carrier, also set an all-time monthly record in December, with traffic surging 10.3 percent year-over-year to 89,857 tonnes.
Munich, which gained three new freighter services in 2015 and increased belly hold capacity as passenger traffic hit an all-time high, handled a record 336,132 tonnes.
"The traffic growth in 2015 would have been even more dynamic without the massive disruptions and cancellations of flights to and from Munich caused by labour disputes," the airport said.
Liege was among the fastest-growing major European cargo hubs in 2015 with traffic up 10 percent at just short of 650,000 tonnes, helped by the arrival of two new carriers, Qatar Airways and Japan's ANA Aviation, according to Luc Partoune, general manager of Belgium's largest airport.
"And TNT has also shown very strong growth. (Israeli- carrier) CAL, El Al and Icelandair are also on the up."
Contact Bruce Barnard at brucebarnard47@hotmail.com.