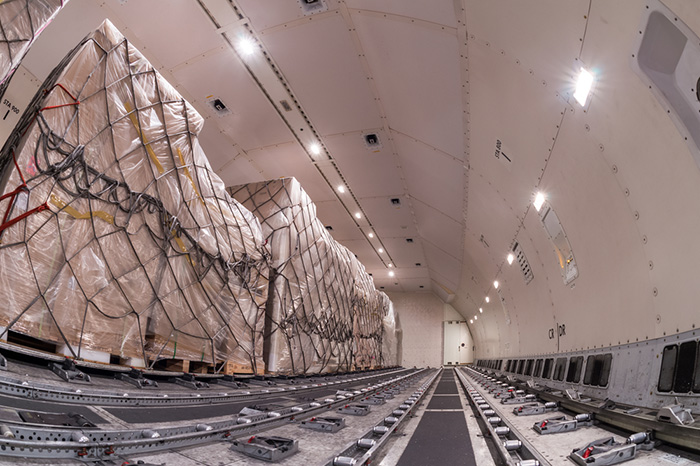 Global air freight traffic increased by 1 percent in September from a year earlier as strong growth in the Middle East offset a flat Asia-Pacific market and reduced volume in North America, according to the International Air Transport Association.
This was a slight improvement on August when volumes stalled, but traffic remains 1.2 percent down from the 2014 year-end peak, the industry body said
Capacity increases outpaced demand in all regions, depressing the international load factor to 43.2 percent, the lowest level since 2009.
"Although slightly improved from August, the global trend is fragile, and the improvement is narrowly based," said IATA Director General Tony Tyler.
"The 2.8 percent growth reported by Europe carriers reflects positive trends in trade with Central and East Europe economies as well as a general improvement in manufacturing in the eurozone. But the largest air cargo region, Asia-Pacific, was only just in positive territory, held down by weak regional trade."
Middle East carriers grew volume by 7.5 percent but the increase was 5.5 percentage points below the average for the year due to slowing non-oil sectors in key regional economies, IATA said. Capacity was 12.6 percent higher than a year ago.
North America airlines posted a 3.3 percent year-over-year decline but volumes were up 0.8 percent compared to August "indicating possibly that anticipated improvement in economic performance for the second half of the year may drive stronger air freight demand."
Latin America carriers reported a 6.4 percent decline in demand as the worsening economic and political situation in Brazil led to regional trade shrinking 7 percent between July and August.
Air cargo demand is down 6.8 percent for the year with no sign of improvement in the months to come.
Africa carriers grew traffic by 2.5 percent as regional trade continues to increase despite the underperforming Nigeria and South Africa economies.
Contact Bruce Barnard at brucebarnard47@hotmail.com.