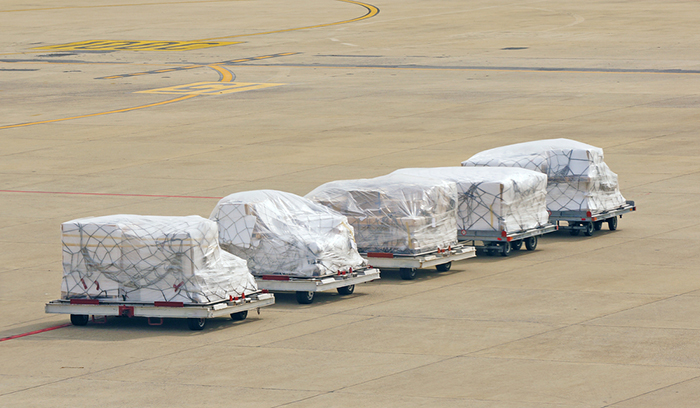 The global air cargo market got off to a strong start in 2016, with volume up 2.7 percent year-on-year, the fastest growth rate since last April, the International Air Transport Association said.
While this extended the improving trend towards the end of 2015, the international load factor dipped 1.8 percentage points to 41.3 percent, indicating yields are likely to come under further pressure, the industry body cautioned.
"Despite this good start, the underlying weak trade performance makes it unlikely that growth will accelerate significantly in the coming months," IATA said.
Traffic measured in freight tonne kilometers surpassed the seasonally-adjusted peak level reached in February 2015 when air freight across the Pacific was boosted by the disruption at U.S. West Coast ports.
All regions, except the smaller Africa and Latin America markets, expanded in January, though all posted lower load factors.
"It's good that volumes are growing, but yields and revenues are still under tremendous pressure," said IATA Director General Tony Tyler.
North American airlines saw traffic expand 2.5 percent in January from a year earlier as higher volume on European routes, particularly exports, compensated for a decline across the Pacific as the impact of the U.S. port disruption faded. The load factor fell by 1.4 percentage points to 34.6 percent.
Asia-Pacific carriers, which account for around 39 percent of the global market, grew volume by just 1.3 percent as emerging Asia trade contracted and the trans-Pacific market remained weak. The load factor was down 2.3 percentage points, but was the still the highest of any region at 49.8 percent.
European airlines enjoyed a 2.5 percent increase in demand in January, possibly flattered by the volatility and weakness seen a year ago. "The growth trend for volumes looks weak for the months ahead, so there is a strong possibility that Europe could slip back into negative growth," IATA said.
The Middle East continued its strong performance, with volume jumping 8.8 percent, helped by large scale network and fleet expansion.
Latin American carriers posted a 3.6 percent decline as Brazil's weakening economy continued to weigh on the region's air freight market.
African traffic dipped 1.4 percent as the region's largest economies, Nigeria and South Africa, were hard hit by slumping oil and commodity prices.
Contact Bruce Barnard at brucebarnard47@hotmail.com.