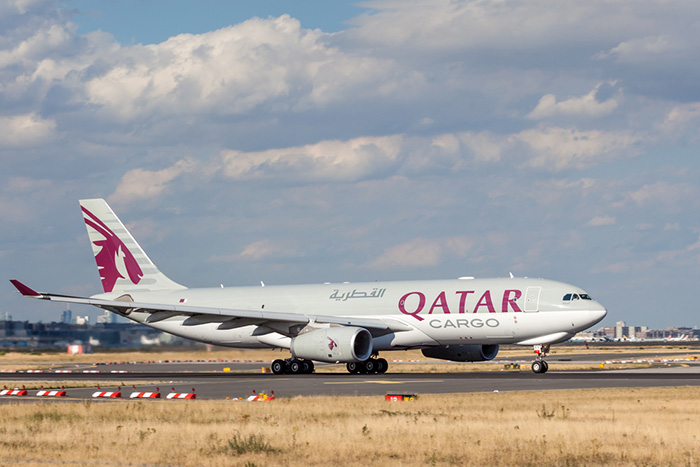 LONDON — Qatar Airways unveiled plans to build a new cargo terminal at its global hub at Hamad International Airport in Doha to keep pace with its "phenomenal" traffic growth.
The Gulf carrier said the new double-decker facility, due to open in 2018, will enable it to handle 4.4 million tonnes (4.85 million tons) a year, up from the current 1.4 million tonnes.
"Having the ability to handle 4.4 million tonnes of cargo a year will put Qatar Airways into another league, and enhance the efficiency and service already offered at our existing state-of-the-art facility," said Ulrich Ogiermann, chief officer cargo, Qatar Airways.
Qatar Airways' future plans include building further cargo capacity at Hamad International up to 7 million tonnes, according to Group Chief Executive Akbar Al Baker.
The carrier also said it is now the world's third international cargo airline by freight ton kilometres, according to the latest figures from the International Air Transportation Association.
"Our cargo capability is a major component in driving our group success and growth, and it will remain a focus of our expansion in the coming years," Al Baker said.
Qatar Airways, which was ranked 16th in the global air cargo table five years ago, operates a freighter fleet of six Airbus 330s, eight Boeing 777s and one Boeing 747. A further five new freighters are due for delivery next year.
Contact Bruce Barnard at brucebarnard47@hotmail.com.