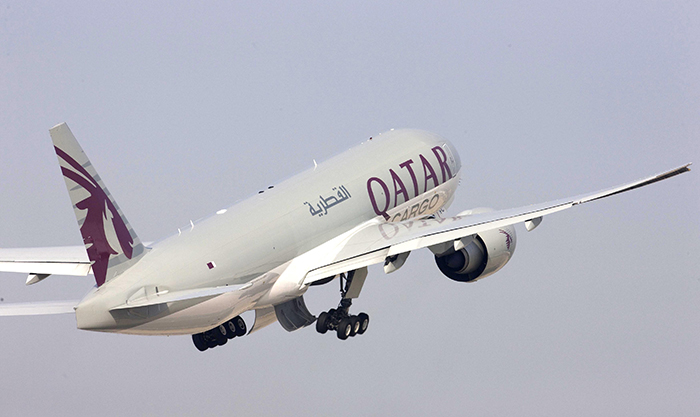 Qatar Airways Cargo is launching a freighter service between its Doha hub and Los Angeles International Airport, its fourth all-cargo service to the U.S.
The twice-weekly Boeing 777 service via Luxembourg and Mexico will begin on April 4, departing Doha on Wednesdays and Saturdays.
The carrier currently operates freighter and belly cargo services to New York, Chicago, Washington, Philadelphia, Houston, Dallas and Miami.
Qatar Airways said it transported more than 49,000 metric tons of freight in 2014 from the U.S., which will remain one of its key markets.
Contact Bruce Barnard at brucebarnard47@hotmail.com.