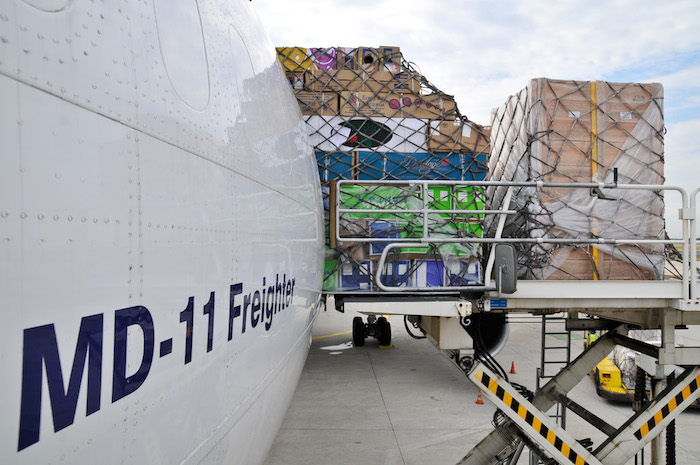 Lufthansa Cargo says it is delaying the construction of a new freight center at its Frankfurt hub "by at least two years."
Parent Lufthansa Group said the freeze on spending on the "LCCneo" facility would improve its financial position.
"Air cargo is a core business for us, and Lufthansa Cargo is an important and successful factor of differentiation of our group," said Harry Hohmeister, a member of the executive board of Lufthansa and chairman of the supervisory board of Lufthansa Cargo.
Lufthansa Cargo can continue to work successfully for a few years "while we can enhance the sound financial profile of the Lufthansa Group with our Investment Grade Rating by postponing the LCCneo," he added.
Lufthansa said it regards the construction of a new cargo center as a "sensible and profitable investment," but implementation will not be decided for two years "at the earliest."
The decision is a significant setback for Lufthansa Cargo, one of Europe's few consistently profitable air freight operators with profit totaling 841 million euros ($925 million) in the past five years.
While Lufthansa Cargo increased profit by 27 percent to 100 million euros in 2014, passenger earnings fell more than 10 percent to 252 million euros.
A new cargo center at Europe's biggest air freight hub was a key part of the "Lufthansa Cargo 2020" strategy for the future.
The cargo center, which was given the final go-ahead in 2012, had already suffered a couple of setbacks. The original annual capacity was cut from 2 million metric tons to 1.6 million metric tons following the introduction of a night flight ban at Frankfurt airport, which hit the carrier's expansion plans.
Work on the state-of-the-art terminal to replace a facility on the same site was scheduled to start in 2014 for completion in 2018.
Peter Gruber, chairman of Lufthansa Cargo's executive board, said the 2020 strategy "will still be implemented at full steam." The carrier has taken delivery of five new 777 freighters, will complete the upgrade of its IT handling system this year and has begun a cooperation agreement with Japan's ANA Cargo on routes between Japan and Europe.
"Even if we would have liked to realize the new construction as early as possible, we will still be able to continue our successful course even with this decision," Gruber said.  
Contact Bruce Barnard at brucebarnard47@hotmail.com.