Bruce Barnard, Special Correspondent | Jul 30, 2015 7:49AM EDT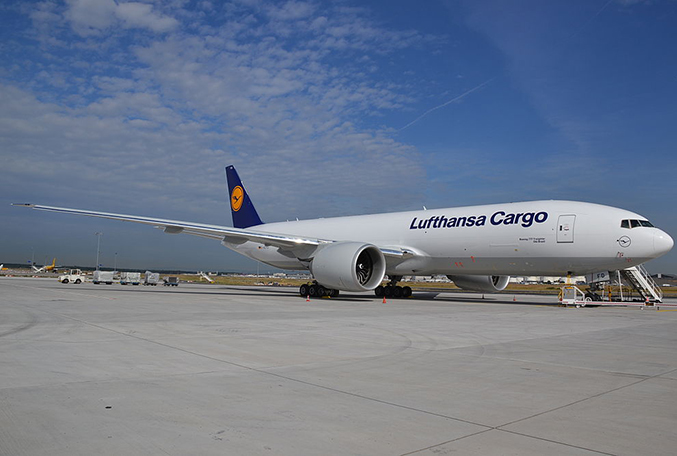 LONDON – Lufthansa Cargo's five-year winning streak ended abruptly in the second quarter as it slumped to a 68 million euros ($74.8 million) operating loss from a 20 million euro profit a year ago.
Revenue increased, however, by 2.6 percent to 593 million euros and freight volume grew 1.8 percent to 412,000 tonnes (454,152) tons.
The carrier failed to sell all of its 5.5 percent extra capacity which saw the load factor dip by 2.6 percentage points to 65.7 percent.
Impairment losses cut earnings before interest and tax to -16 million euros in the first half from 45 million euros in the first six months of 2014, as revenue grew 4 percent to 1.2 billion euros, driven by favourable exchange rate movements, and traffic was up 0.5 percent at 811,000 tonnes.
"Demand on global air freight markets picked up in the first quarter of 2015, but lost momentum in the second quarter," the German carrier said.
Competition on global markets remains intense as airlines in the Middle East and Turkey increase their freight capacities with the delivery of new passenger aircraft.
The partnership with All Nippon Airways on Europe-Japan routes that launched in December "has already proved its worth after just a few months," Lufthansa Cargo said.
The Americas was the most successful network with revenue 9.6 percent higher in the first half at 503 million euros as volume rose 3.9 percent to 258,000 tonnes. Growth on the North Atlantic was mainly generated by increased freighter capacity while strong growth in belly capacities of passenger aircraft on South Atlantic routes was offset by reduced freighter capacity.
Asia-Pacific revenue declined 1.7 percent to 456 million euros and traffic was down 1.3 percent at 222,000 tonnes.
Lufthansa Cargo, which operates 16 MD-11 freighters and five 777Fs, has consistently outperformed its European rivals, which are slashing their freighter fleets in a bid to return to profit. The German carrier booked profits of 841 million euros in 2010-14 while its closest competitor Air France-KLM took its losses in the past four and-a-half years to 845 million euros following a second quarter loss of 78 million euros.
Helped by lower fuel costs the parent Lufthansa group boosted adjusted earnings before interest and tax to 635 million euros in the second quarter from 418 million euros last time.
Contact Bruce Barnard at brucebarnard@hotmail.com.