Bruce Barnard, Special Correspondent | Aug 05, 2015 8:05AM EDT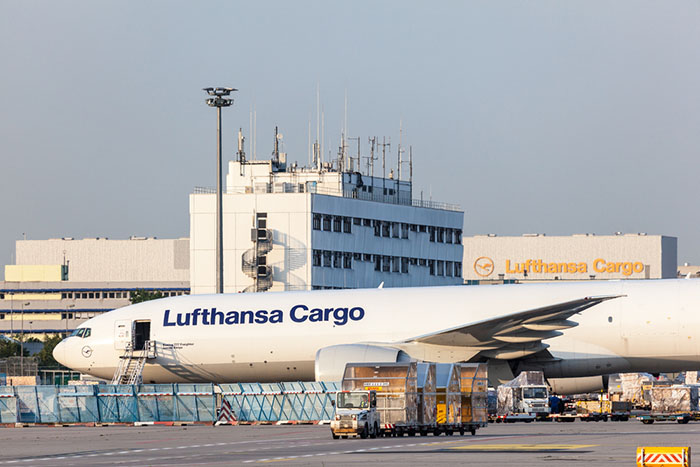 LONDON — Lufthansa Cargo and its affiliate Swiss WorldCargo are introducing a new simplified pricing system for the winter season in response to "the volatility of external cost factors."
From October 25 the carriers' pricing will consist of just two components – a net rate and an "airfreight surcharge" that will eliminate the surcharges currently in place for fuel and security.
"As the new airfreight surcharge will be much lower than the total amount of the current surcharges, the net rates will be re-aligned so that overall prices of transportation will remain at current levels," the German and Swiss carriers said in a joint statement.
"The new pricing structure is uncomplicated and ensures that we are well positioned for the future, given the changes that the market has undergone," said Alexis von Hoensbroech, Lufthansa Cargo board member product and sales.
"The net rate will be considerably more important, and we will be able to significantly reduce special processes, such as negative rates, with the lower airfreight surcharge. That cuts down on complexity and makes us faster."
The new airfreight surcharge reflects the volatility of external cost factors beyond the carriers' control such as fuel, currency rates, airport charges and fees, said Oliver Evans, Chief Cargo Officer of Swiss.  
For legal reasons, the current surcharge structure will remain in place only in countries where pricing is subject to government regulation such as Japan and Hong Kong.
The new Lufthansa/Swiss WorldCargo pricing structure follows changes by other carriers including Emirates, IAG Cargo and Qatar Airways that have opted for all-in rates.
Contact Bruce Barnard at brucebarnard47@hotmail.com.