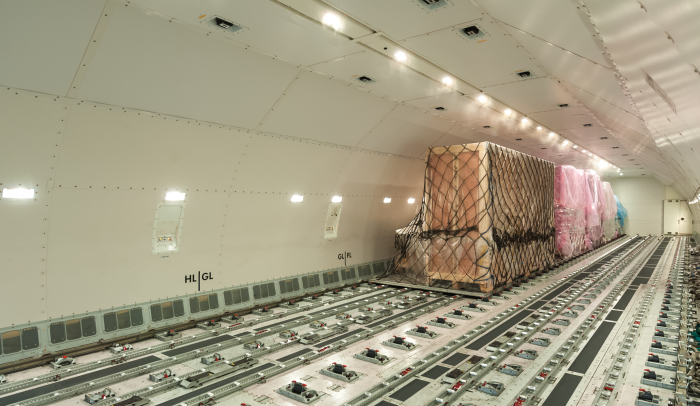 The growth in global air cargo traffic slowed in June as a strong performance by Asia-Pacific and Middle East carriers was offset by declines in Europe and North and South America, according to the International Air Transport Association.
The year-on-year increase more than halved in June to 2.3 percent from 4.9 percent in May, but volume still was up 4.1 percent in the first half compared with the same period in 2013, the industry body reported.
"At the half way point of the year, it is clear that overall cargo demand is much stronger than in 2013," said Tony Tyler, IATA Director General.
"Carriers in Asia-Pacific and the Middle East have been the biggest beneficiaries of the improved market conditions. Europe is still doing reasonably well, albeit still in recovery mode. The weak spot is the Americas."
The recovery faces a "lot of risks," Tyler said, from conflicts and sanctions to potential national defaults and the fear of the Ebola outbreak.
The logistics market also has become "even more intensively competitive" over the past two years as air cargo recovered from the recession, with shippers valuing faster end-to-end transit times, greater reliability and improved efficiency.
Asia-Pacific carriers' cargo volume grew 4.9 percent in June, continuing the recovery from the declines in the first quarter. Traffic in the first half was up 4.6 percent on the same period in 2013, and with Chinese manufacturing expanding again for the first time since December, growth looks set to continue, IATA said.
European carriers' traffic declined 1.5 percent in June from a year ago but was up 3.2 percent year-on-year in the first half.
North American airlines' volume declined 0.1 percent in June and was just 1.6 percent higher year-over-year in the first six months of 2014.
South America carriers' volume contracted 3.4 percent in June and was down 0.1 percent in the first half from the same period in 2013.
Middle East carriers continued to expand strongly, with traffic growing 7 percent in June and posting a 10 percent year-to-date increase.
Contact Bruce Barnard at brucebarnard47@hotmail.com.