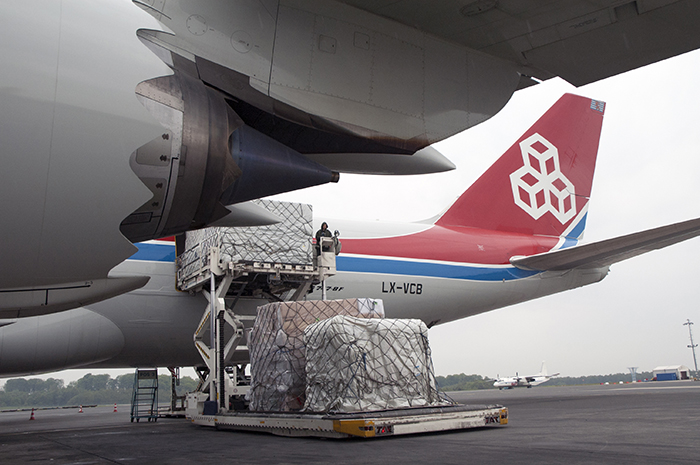 Cargolux bucked the downward trend in Europe's air cargo market, boosting traffic by 7.4 percent in 2015 and unveiling plans to increase its freighter fleet.
The Luxembourg-based carrier transported 889,746 tons last year, helping to stabilize its load factor at 66 percent as capacity increased with the delivery of new 747-8 freighters.
Cargolux's fleet of twenty-five 747-400Fs and 747-8Fs flew 114,792 block hours in 2015, 8.8 percent higher than the all-time record set in the previous year.
The company last week announced a $77 million investment in Cargolux China, a new joint-venture carrier, scheduled to start operations in 2017, initially focusing on trans-Pacific and intra-Asian routes.
The new China-based airline, in which Cargolux has a 35 percent stake, plans to operate five freighters within three years.
Cargolux's strong performance contrasts with a 2.4 percent decline at Lufthansa Cargo, Europe's top air freight operator, to 1.8 million tons.
Turkish Airlines also stood out in a bearish European market, with traffic jumping 8.1 percent in 2015 to 704,570 tons.
Volume on North American routes grew 17.6 percent to 59,269 tons, driven by the launch of freighter services to New York, Atlanta and Chicago. Traffic to and from Africa soared more than 60 percent to just over 97,000 tons, also helped by the addition of freighter flights to Dakar and Kinshasa.
European traffic dipped 1.7 percent, but remained the largest market at 212,529 tons, and Far East volume was down 0.2 percent at 198,557 tons.
Contact Bruce Barnard at brucebarnard47@hotmail.com.