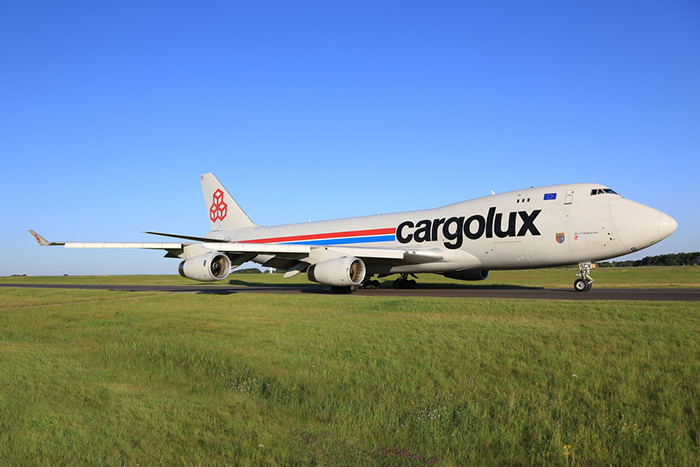 SHANGHAI — Zhengzhou-based Cargolux China has unveiled an ambitious global strategy that will see the carrier using its China hub to launch new routes across Asia, the trans-Pacific, South America and Africa within the next three years.
Dirk Reich, president and CEO of Cargolux Group, said the cargo airline would start operations in 2017, focusing initially on the trans-Pacific and intra-Asia routes, but quickly expanding across the world. Regulatory approval was currently being sought from the relevant authorities.
"The margins in air cargo are under severe pressure and if you want to survive in this market, you cannot continue to do what you have always done," he told JOC.com at the Transport Logistic show in Shanghai.
"As an all-cargo carrier, we need a global presence and a strong market share. If we don't get there, the integrators will just take more and more of the market."
Cargolux Group and Henan Civil Aviation and Investment Co. each own 35 percent of Cargolux China. The JV airline will start with three Boeing 747-800s and will add another two 747s as the routes develop. All the aircraft will be based at the Zhengzhou hub.
The carrier's throughput has expanded rapidly following the launch of its dual-hub strategy between Luxembourg and Zhengzhou Xinzheng International Airport two years ago, with cargo volume on the route having already passed 100,000 tons. By 2020, the plan is to double this volume.
Cargolux China now operates seven freighter flights a week between its two hubs in addition to several direct weekly services out of the Chinese city to Milan, Chicago, Kuala Lumpur and Singapore. The airline operates more than 100 weekly flights into China, Hong Kong and Taipei.
Reich said fresh goods would be a key part of the business with the cargo airline already operating charter flights into South America to fill up with fruit. For instance, eight full freighters transported 2,000 tons of cherries and blueberries from Santiago in Chile to Zhengzhou during 2015.
Zhengzhou is also rapidly developing into an auto parts center and Reich said BMW and Daimler teamed up in April and tendered jointly for the shipping of spare parts produced in Europe to China.
"The two German OEMs (original equipment manufacturers) have decided with DB Schenker to use Luxembourg as a consolidation point for the spare parts and then fly them to Zhengzhou and on to the warehouses in Shanghai and Beijing. We are in advanced discussions with other spare parts companies that are also building up Zhengzhou as a spares hub," he said.
Reich was bullish on China and even though the economy was slowing, he predicted that demand would continue. "We are confident that for the next 10 years China will continue to be the most important air cargo market in the world," he said.
Contact Greg Knowler at greg.knowler@ihs.com and follow him on Twitter: @greg_knowler.