Shawn McWhorter, President | Jan 11, 2013 8:50AM EST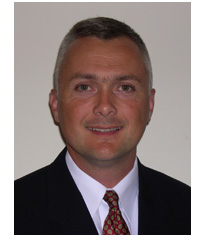 The air freight industry continues to look for ways to improve efficiency and reduce costs. One area of focus has been the amount of manpower required to handle and process the paperwork necessary to move a shipment by air. A major industry initiative called "e-AWB" seeks to eliminate the paper air waybill and replace it with electronic messaging between the forwarder and airline. This is similar to the elimination of the paper ticket that used to be required for passengers to fly.
This initiative received a major boost in November, when U.S. Customs and Boarder Protection approved the use of the electronic master air waybill for shipments into and out of the U.S. Until then, only selected countries in Asia, Europe, and the Middle East had approved its use, and the global usage was less than 10 percent of all feasible shipments. The ability to add shipments to and from the U.S. will enable expansion of this initiative to many more shipments.
Airlines and forwarders must use this new approval to fully expand their e-AWB capabilities for shipments out of the U.S. IATA has set a goal of 70 percent for all feasible shipments to use e-AWB by the end of 2013, and 100 percent by the end of 2014.   
The benefits of e-AWB will be shared by everyone — shippers, forwarders and airlines — through the elimination of printing costs, the elimination of redundant data entry, more timely and accurate data entry and elimination of lost paperwork. But this can only happen if forwarders and airlines make this a priority in 2013, and invest the time required to switch from paper to e-AWB.  
Visit Nippon Cargo Airlines online.
See all ARO Air Cargo-related content.