JOC Staff | Oct 15, 2013 11:10AM EDT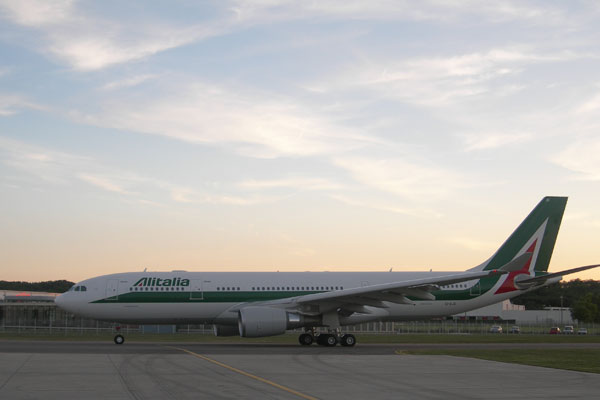 Alitalia, Italy's national airline, averted bankruptcy after shareholders agreed to a €500 million ($675 million) government-led bailout, but European Union regulators could yet veto the deal.
International Airlines Group, parent of British Airways and Spain's Iberia, claims the rescue breaches EU state aid rules and has urged the European Commission to temporarily suspend the "manifestly illegal" bailout pending an investigation.
Germany's Lufthansa said airlines should operate according to market rules and governments should not operate or fund carriers.
Alitalia's shareholders are contributing a €300 million capital increase, including €75 million from Poste Italiane, the state postal company, and Italian banks will provide €200 million in loans.
The airline faced bankruptcy over the weekend for the second time in five years, after ENI, the Italian state energy company, threatened to cut off fuel supplies to its aircraft if it failed to secure new funding.
Air France-KLM, Alitalia's biggest shareholder, with a 25 percent stake, backed the bailout, but it is not clear whether the Franco-Dutch airline, will participate.
Alitalia, which hasn't made a profit since 2002 and is losing more than $2 million a day, is working on a long-term survival plan.