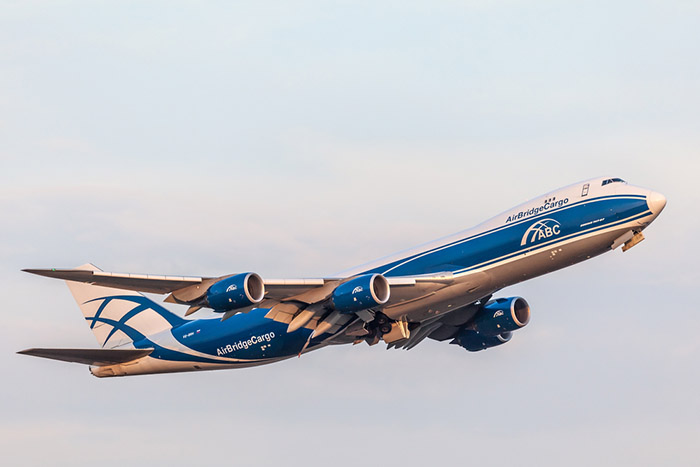 LONDON – Russia's AirBridgeCargo Airlines continues to outperform its European rivals with traffic soaring 28 percent in September despite the steep slump in its domestic economy.
The all-cargo airline transported 46,826 tons last month taking traffic for the first three quarters of the year to 379,338 tons, an increase of around 18 percent on the same period in 2014.
Russia's biggest freight airline reported a 35 percent year-over-year increase in traffic measured in freight ton kilometers in September.
The Moscow-based carrier said the growth was by driven by increased capacity in its core European, Asian and US markets.
By contrast, Europe's leading cargo airlines posted lower traffic for September, continuing a year-long decline.
Lufthansa Cargo's traffic shrank 6.5 percent to 144,402 tons for a nine-month total of 1.32 million tons, down 0.9 percent from the year earlier.
Air France-KLM's 8.2 percent increase was skewed by a two week pilots' strike in September 2014 that significantly reduced cargo volumes. Excluding the impact of the strike, traffic declined by 10.8 percent from a year ago as the carrier continued to shrink its freighter operations.
British Airways' traffic measured in cargo ton kilometers was 8.4 percent lower than a year earlier.
Contact Bruce Barnard at brucebarnard47@hotmail.com.