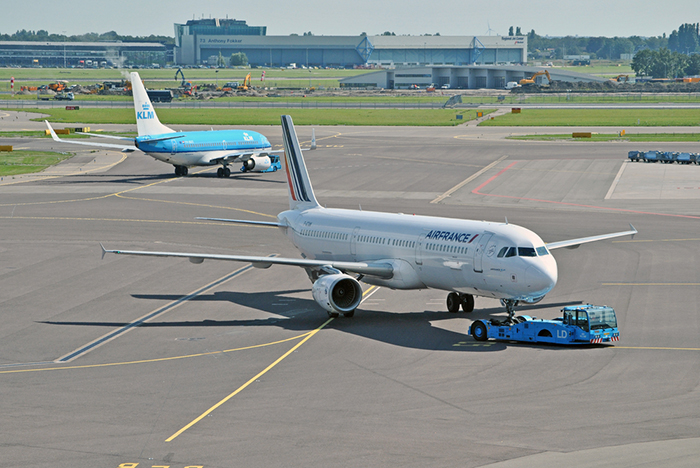 Air France-KLM narrowed its cargo loss in the fourth quarter of 2015 but its full-year deficit increased as it continued to scale back its troubled full-freighter operation.
The cargo unit's loss shrank to 23 million euros ($25.5 million) in the final three months of the year from 31 million euros last time and revenue slumped by over 14 percent to 612 million euros from 714 million euros.
Traffic was down 7.7 percent at 309,000 tonnes (340,614 tons) for a full-year total of 1.2 million tonnes, a 7.5 percent decline on 2014.
The full-year loss increased to 245 million euros from 212 million euros on revenue down 9.5 percent at 2.4 billion euros.
The carrier slashed full-freighter capacity by more than 23 percent during the year by phasing out five aircraft, which helped to cut the loss of the all-cargo fleet to 42 million euros from 55 million euros in 2014.
Air France-KLM, once Europe's top cargo airline, plans to operate only five full freighters by the summer – down from 13 in 2013 and 26 when the French and Dutch airlines merged in 2005.
"This reduction should enable the full-freighter business to return to operating breakeven in 2017," the carrier said.
The Air France-KLM group, by contrast, posted its first annual operating profit since 2010 and the first net profit since 2008 as it benefited from cost cuts and a 22 percent lower fuel bill.
The carrier earned 816 million euros before interest and tax compared with a 129 million euro loss in 2014 that was impacted by the 330 million euro cost of a pilots' strike.
There was a net profit of 118 million euros compared with a 225 million euro net loss in 2014 on revenue up 4.6 percent at 26.1 billion euros.
Contact Bruce Barnard at brucebarnard47@hotmail.com.