JOC Staff | Nov 01, 2013 12:12PM EDT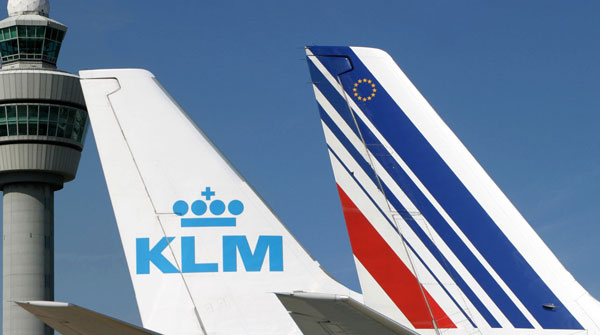 Air France-KLM posted a higher cargo operating loss of 84 million euros ($113.4 million) in the third quarter, compared with 69 million euros ($93.2 million) a year earlier, and said the business will remain in the red through 2014.
Revenue shrank 9.4 percent to 687 million euros from 758 million euros as traffic declined 3.8 percent from the third quarter of 2012.
Capacity was 1.4 percent lower than a year ago, and the load factor was down 1.5 percentage points at 60.4 percent. Unit revenue per tonne kilometer declined 9.1 percent and 5.2 percent on a constant exchange rate basis.
The cargo unit cut losses for the first nine months to 184 million euros from 203 million euros in the same period last year, helped by ongoing cost cuts.
Air France-KLM said it would continue to cut costs by reducing its freighter fleet by four aircraft to 10 aircraft in 2015, subcontracting cargo operations at Paris Orly airport and reducing the headcount.
These measures should achieve a "significant" reduction in cargo losses in 2014 but will miss the original target of breaking even.
The Air France-KLM group increased third quarter operating profit by more than 29 percent to 634 million euros, compared with 491 million euros a year ago, as revenue inched up 0.4 percent to 7.2 billion euros.
The carrier wrote off the value its 25 percent stake in Alitalia, heightening doubts it will participate in a planned 300 million euros capital increase for Italy's troubled flag carrier.