Top 50 Trucking Companies
Top 50 Trucking Companies
The largest of the large US trucking companies toiled uphill last year through the second economic slump since the end of the recession eight years ago, adding revenue and raising the combined top line of The Journal of Commerce's Top 50 US Trucking Companies.
Only half the truckload, less-than-truckload (LTL), and specialized carriers on the list increased sales in 2016, however, as lower rates, lower fuel surcharges, and especially lower demand in a depressed retail and industrial freight market drew down revenue for the other half.
This may be the year companies in the Top 50 rankings, prepared for JOC.com by SJ Consulting Group, return to the type of growth they enjoyed in 2014, or at least something closer to it, as the US economy is expected to expand faster and more steadily this year.
Key Top Trucking ranking stories:
Top 25 LTL 2015: Revenue up 9.1 percent for 25 largest LTL carriers
Top 50 2014: Top 50 trucking companies rode their brakes in 2013
Top 50 2013: A first: Top 50 trucking revenue exceeds $100 billion
Special Coverage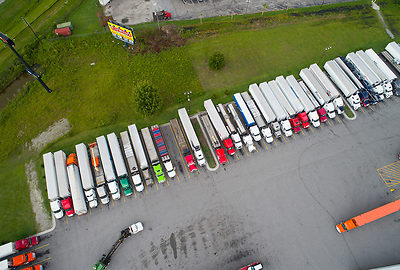 Truckload carriers of all sizes and types suffered in last year's freight slump, but they did not suffer equally.
News & Analysis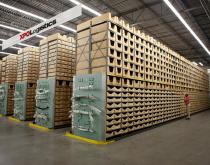 Technology investments in the warehouse, at LTL docks, and in the last-mile delivery business are in the works at XPO Logistics, which expects consumer and business demand to propel technology in 2018.