Top 50 3PLs
Buoyed by the growth of the US domestic transportation management, the revenue of the 50 largest logistics companies increased 10.3 percent to $253 billion in 2017, according to Pittsburgh-based reseach and consulting firm SJ Consultng — good for a 10.2 percent growth rate. Further given the streghening global economy in late 2017/early 2018, analysts expect 2018 to be another year of substantial growth.
Buzz word / key phrase for 2018: "Adapt or else." 
Beyond that, the buzz words / key phrase for the sector is, "Adapt or else." Consulting firm and anayst Armstrong & Associates noted that the rapid expansion of e-commerce will continue in 2018, as will the focus on supply chain visibility. Also, complete, integrated services are becoming paramount fo 3PLs, which are working to establish visibility in into all locations. "Simultaneously, from the customer side there's is a need to be timely. They are placing much more emphasis on proper timing," Armstrong said, as is integrating all services so that customers have one contact person. That's the future, Armstrong noted.
News & Analysis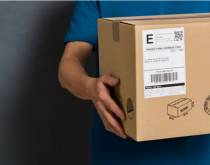 The acquisition of ScanData gives Transplace broader supply chain reach as the COVID-19 pandemic accelerates e-commerce demand.
Commentary
The reason blockchain has so much appeal to owner-operator truckers is that it puts them on an equal footing with their larger competitors.