Top 25 LTL Trucking Companies
Top 25 LTL Trucking Companies
In 2017, the 25 largest less-than-truckload carriers in the US increased their combined revenue 7.8 percent, as higher industrial production and disciplined pricing raised their topline. That sizable gain followed a flat year for LTL revenue in 2016 and a revenue drop of 0.5 percent in 2015, as freight demand tumbled in the latest slowdown in the long-running economic recovery.
The US economy grew at a faster rate in 2017, and strong industrial production helped create more pallets of goods to fill LTL terminals and trailers. The combined revenue of the 25 largest LTL carriers in the US reached a new record of $34.5 billion. Just two LTL carriers reported less revenue year over year in 2017, compared with 10 in 2016 and 12 in 2015.
Some of the fastest-growing LTL carriers, however, weren't on the list. The smaller LTL and cartage companies that didn't make the Top 25 grew faster as a group than their larger competitors, increasing combined revenue 8.5 percent to $3.2 billion. That revenue would make those small companies the fourth largest LTL carrier if they were one trucking company.
Key stories in LTL:
News & Analysis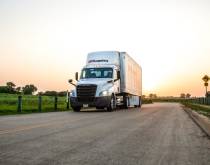 Demand for LTL capacity is rising even faster than carriers can add terminals and doors, pushing rates higher still.
Commentary
It is shocking that the less-than-truckload (LTL) sector continues to operate with legacy business practices from the reg