JOC Staff | Nov 07, 2012 9:23AM EST
U.S. containerized imports of apparel — menswear, women's and infant wear — slipped 0.3 percent year-over-year in the third quarter of 2012 but soared 41.2 percent from the second quarter of 2012, according to PIERS, a sister company of The Journal of Commerce.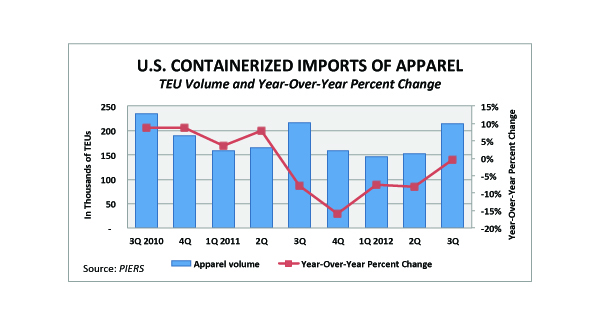 Vietnam was the only sourcing country to see year-to-date gains in shipments of apparel to the U.S., with TEU volume growing 10 percent year-over-year. All of the other top sourcing countries posted declines in their year-to-date volumes.