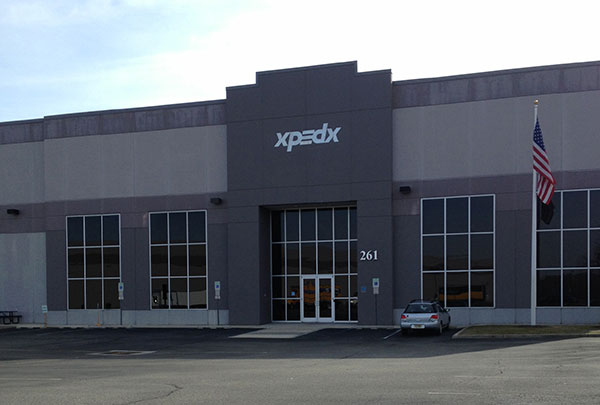 PARSIPPANY, NJ, July 18, 2013 — Jones Lang LaSalle was selected by Industrial Income Trust Inc. to manage 261 River Road in Clifton, N.J. The firm will provide a full range of property management services at the 230,953-square-foot warehouse and distribution facility.
The JLL team handling the new property management assignment will be led by Angela Alfano, general manager, and supported by Jillene Pena, assistant general manager. They will work closely with Kate Kilgore, director of asset management, and Michael Sargis, regional vice president, at Industrial Income Trust.
"Industrial Income Trust chose JLL as property manager at 261 River Road after the success of our management efforts at its warehouse and distribution facility at 330 South Van Brundt Street in Englewood, N.J.," said Linda Aronson, managing director and head of property management for JLL's suburban tri-state markets. "JLL continues to expand its industrial management portfolio throughout New Jersey, and we are thrilled to broaden our relationship with IIT."
Industrial Income Trust, a real estate investment trust, recently purchased the warehouse and distribution facility, which is located between Oak Street and Delawanna Avenue in Clifton. The property is adjacent to Routes 3 and 21, and a short drive from Manhattan. The one-story building has 36-foot ceiling heights and offers 25 loading bays.
JLL is a leader in the New York tri-state commercial real estate market, with more than 1,600 of the most recognized industry experts offering brokerage, capital markets, property/facilities management, consulting, and project and development services. In 2012, the New York tri-state team completed approximately 23.8 million square feet in lease transactions, arranged capital markets transactions valued at $1.57 billion, managed projects valued at nearly $7.0 billion, and oversaw a property and facilities management portfolio of 102.1 million square feet and an agency leasing portfolio of 76.0 million square feet.
About Jones Lang LaSalle
Jones Lang LaSalle (NYSE:JLL) is a professional services and investment management firm offering specialized real estate services to clients seeking increased value by owning, occupying and investing in real estate. With annual revenue of $3.9 billion, Jones Lang LaSalle operates in 70 countries from
more than 1,000 locations worldwide. On behalf of its clients, the firm provides management and real estate outsourcing services to a property portfolio of 2.6 billion square feet and completed $63 billion in sales, acquisitions and finance transactions in 2012. Its investment management business, LaSalle Investment Management, has $47.7 billion of real estate assets under management. For further information, visit www.jll.com.