JOC's Two Centuries of History
Since its founding in 1827, the Journal of Commerce has driven business coverage on banking, commodities, insurance, energy, and transportation. Today the emphasis of the biweekly Journal of Commerce newsmagazine and its subscription-based website, JOC.com, is on international trade, transportation, and logistics — subjects that descend directly from the paper's coverage early in its history.
In February 1827, Samuel F.B. Morse — the son of a Calvinist minister from New England and later the inventor of the telegraph — called for the establishment of a new daily newspaper that would uphold morality in New York. Calling the new publication the Journal of Commerce in an effort to appeal to the city's merchants, Morse and cofounder Arthur Tappan, a silk merchant and abolitionist, began publication that year. Within a year or two, the paper owned two schooners that met incoming ships outside New York Harbor to collect the latest news from Europe, helping to make maritime news a strong focus in its coverage. At the time, most commerce within the United States was waterborne, along the East Coast and up the many rivers that ran through the states, and business information traveled along with the cargoes both on these ships and on the ones that crossed the seas from Europe and elsewhere.
Over the years, the Journal of Commerce turned to many methods of news-gathering to stay ahead of the competition. For a time, the paper employed horseback riders to bring news in relays from Philadelphia and then Washington so the Journal of Commerce always had the latest scoop before any other New York paper. And in 1844, Morse's telegraph revolutionized communications not only for the JOC but for people and organizations around the world. Two years later, the Journal of Commerce combined resources with its strongest competitor, The Morning Herald, to form the Associated Press, which is still gathering news from all over the world today.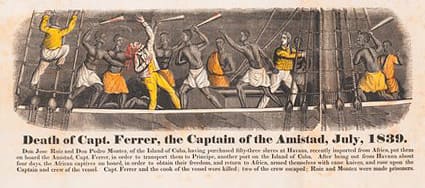 From the beginning, the Journal of Commerce was an outspoken supporter of free trade. The paper was also known for the abolitionist views of its publishers, one of whom — Lewis Tappan, Arthur's brother — formed a committee to defend the enslaved African people who had seized control of the Amistad in 1839 on charges of murder and piracy. The committee was successful in its efforts and eventually raised funds to return the Africans to Sierra Leone, from where they had been kidnapped.
After the Civil War, the US entered a boom period of industrialization and westward expansion, helped along by the joining of the East and West coasts via railroad in 1869. The Journal of Commerce's coverage turned ever more toward commerce and finance, and the paper continued to push for free trade despite increasing tariffs enacted in the late 19th century. Its Washington correspondent, H. Parker Willis, helped create the Federal Reserve system in 1913. And throughout the 20th century, the Journal of Commerce's coverage of the events of the day always focused on how they would affect business.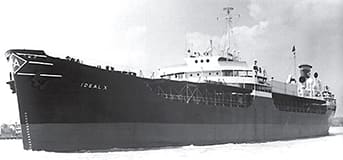 The Journal of Commerce reported on container shipping from the very beginning, including the first voyage of a container ship in 1956 and the first trans-Atlantic container ship voyage in 1966. The paper covered the subsequent reduction in longshore employment, the rise of new ports, and the surge in Asian trade. Long-standing shipping lines faded away and new ones rose to prominence, and carriers began selling combined ocean–rail service.
In the late 1980s, the Journal of Commerce began printing in color. It moved to the smaller tabloid format in 1999, and in 2000 it established JOC.com as the premier source for shipping-related news, converting the print newspaper to a magazine — today published biweekly — where readers could find more in-depth coverage pulling together news and analysis. Now, as part of S&P Global, the Journal of Commerce continues to bring its readers global market intelligence backed by greater expertise and resources than ever before.
Learn more about the Journal of Commerce's history.
Timeline
1827
Samuel F.B. Morse launches the Journal of Commerce in New York. Newspaper's original page size was 35 by 24 inches.
1828
The Journal of Commerce buys a deepwater schooner to meet incoming liners from Europe at Sandy Hook to gather news ahead of the competition.
1833
The Journal of Commerce sets up its own "pony express" from Philadelphia and Washington to New York. The government, claiming illegal competition, shuts it down and purchases the horses.
1834
Arrival of British-flag Sirius and Great Western marks start of permanent trans-Atlantic steamship service to New York.
1837
Samuel F. B. Morse patents the magnetic telegraph.
1840
The New Jersey becomes the first propeller-driven commercial vessel in America.
1848
The Journal of Commerce and six other newspapers form the Associated Press, now the world's largest news-gathering organization. Journal of Commerce Publisher Gerard Hallock was AP's first chairman.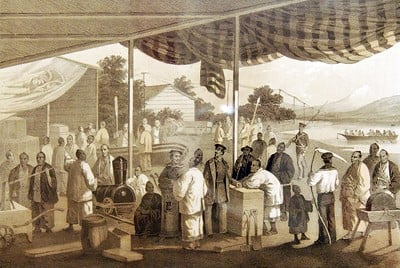 1854
Matthew Perry concludes Treaty of Kanagawa, opening Japan to Western trade.
1861
The Civil War begins with bombardment of Fort Sumter. Ten days later, the Journal of Commerce is banned from US mails for "disloyalty." Transcontinental telegraph is completed.
1864
The Journal of Commerce is closed on order of President Lincoln. It reopens three days later.
1865
Civil War ends with Lee's surrender.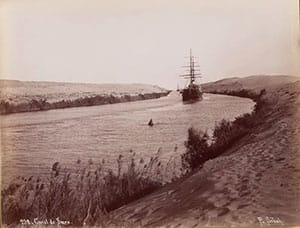 1869
Suez Canal opens. Transcontinental railway is completed.
1875
Carriers in England–India trade establish first rate-setting conference.
1887
Interstate Commerce Commission is established.
1893
Panic of 1893 leads to 15,000 US business failures. The Journal of Commerce merges with the Commercial Bulletin.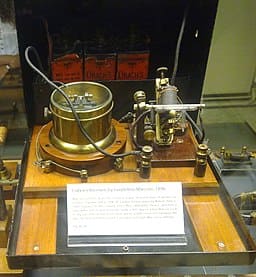 1902
First trans-Atlantic wireless transmission made by Marconi.
1903
Wright brothers make first powered flight.
1904
US adopts gold standard, stabilizing dollar's value.
1907
Financial panic provides impetus for creation of US central bank.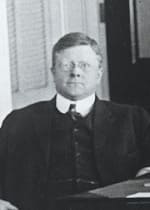 1913
Federal Reserve Act is enacted, with key portions written by H. Parker Willis, the Journal of Commerce's editor.
1914
Panama Canal opens. World War I begins in Europe.
1916
Shipping Act of 1916 legalizes ocean carriers' US antitrust immunity.
1917
US enters World War I.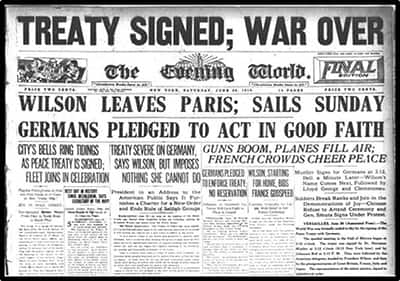 1918
World War I ends.
1920
Merchant Marine Act of 1920 (Jones Act) becomes law.
1929
Stock market crashes, followed by Great Depression.
1930
Smoot-Hawley tariff is enacted, reducing international trade.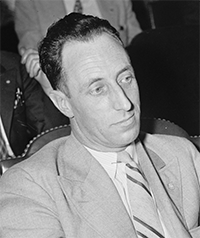 1934
International Longshoremen's and Warehousemen's Union is founded, with Harry Bridges as president.
1936
Merchant Marine Act of 1936 revives US-flag fleet and shipyards on eve of World War II.
1939
World War II begins with German invasion of Poland.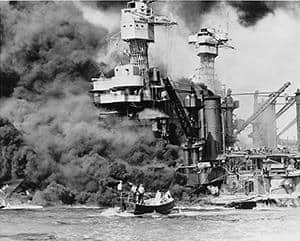 1941
Japan attacks Pearl Harbor, bringing US into war.
1944
World Bank and International Monetary Fund created at Bretton Woods, N.H.
1945
WWII ends. United Nations charter is signed by 50 nations in San Francisco.
1947
Marshall Plan paves way for rebuilding of Europe. International Civil Aviation Organization is established by 146 countries.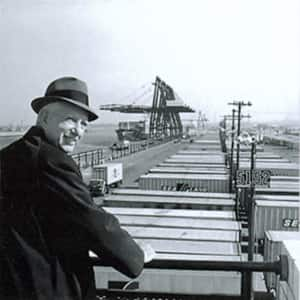 1956
Malcom McLean introduces container ship with coastwise sailing of converted tanker Ideal X.
1957
European Economic Community is created.
1958
First General Agreement on Tariffs and Trade signed by 80 nations.
1959
St. Lawrence Seaway opens.
1960
ILWU, Pacific Maritime Association sign Mechanization and Modernization Agreement, allowing containerization to take hold on West Coast.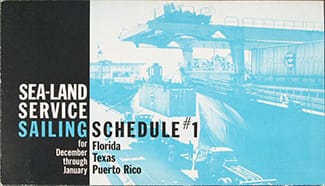 1967
First trans-Atlantic container service is launched by Sea-Land.
1971
US lifts embargo on trade with China. Seatrain introduces first US landbridge tariffs.
1973
Arab nations cut off Western oil supplies, causing major economic disruption. The Journal of Commerce publishes the news six days before official announcement.
1978
Civil Aviation Act relaxes economic regulation of US aviation industry.
1980
US truck and rail industries are deregulated.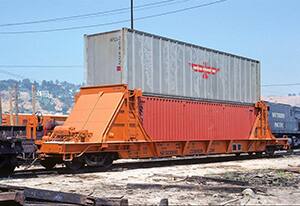 1981
American President Lines introduces first double-stack intermodal train.
1984
Shipping Act of 1984 gives legal authority to carrier intermodal agreements, shippers' associations.
1986
International Longshoremen's Association, facing non-ILA competition in Southern ports, accepts first pay cuts in 50 years.
1989
Cold War ends with collapse of the Soviet Union.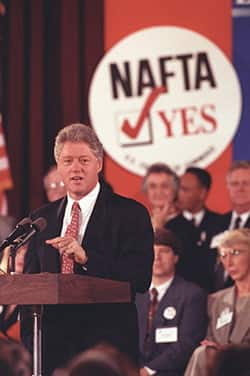 1992
NAFTA is signed by Canada, Mexico and the US, creating world's largest trading bloc.
1993
World Trade Center, home of the JOC since 1991, is bombed. JOC continues publishing without interruption.
1998
Ocean Shipping Reform Act legalizes confidential shipper–carrier contracts.
2000
The Journal of Commerce launches weekly magazine and JOC Online to replace printed newspaper.
2001
Terrorist attacks destroy World Trade Center, damage Pentagon, killing 3,000.
2002
JOC celebrates 175th anniversary.
2014–2015
West Coast longshore strikes disrupt maritime traffic for several months. Agreement on a new contract is reached in February 2015 and it is ratified in May 2015.
2016
New Panama Canal locks open for traffic.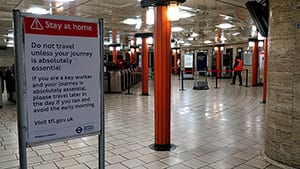 2020
COVID-19 pandemic begins, kicking off a short-lived economic recession followed by unprecedented shipping volume extending into the following years as consumers stuck at home spend heavily on goods rather than services.
2022
OSRA-22 becomes law, enabling greater federal oversight of maritime business in the US and offering recourse to shippers paying formerly unheard-of detention and demurrage charges due to maritime and landside congestion.
2022
The Journal of Commerce becomes part of S&P Global through the latter's merger with IHS Markit.