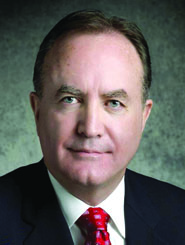 In the past few weeks, options for a driverless truck future have dominated news sources. At YRCW, we don't buy into this thinking. Just because the technology is possible, doesn't mean it is the best option for customers. Drivers are at the heart of service, and we see a future in which the driver becomes a more critical part of delivering on services promised to customers. In fact, the search for the most professional drivers in the industry will intensify in 2014 and a continuing truck driver shortage will become one of the most important factors in 2014.
The national truck driver shortage is estimated between 75,000 and 100,000 drivers. With changing demographics and tougher federal safety standards, the demand for drivers will increase at a rate faster than the industry can provide them for the foreseeable future. We all project the economy will slightly improve in 2014 and the demand for more drivers will increase. Recruiting, hiring, training and retaining the most professional driver force in the country to deliver the best service performance experience possible will be an important challenge.
The second change we see occurring in 2014 is the implementation of technology. Supply chain technologies have been among the most popular for modernization, and in the trucking industry we see those changes playing out. As shippers, their customers, and carriers get more interconnected than ever, the risks of failures up and down the supply chain take on more significance. And as corporations keep their inventories tighter than ever and mapped closely to real customer demand, a failure at any junction in the supply chain carries more weight (pun intended). That's why service excellence for each partner in the supply chain will be more critical than ever. 
James Welch is CEO of YRC Worldwide.