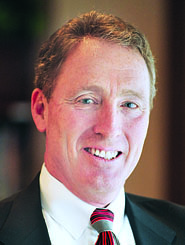 The big news in 2014 will be the tightening of capacity in the truckload sector. The economy will be the major determinant as to whether there will be a minor crunch or a major crisis, but several other factors will also have an unfavorable impact.
First, carriers are not adding any significant new capacity, as the financial returns don't warrant the expansion of their fleets. Instead, they are purchasing equipment to replace aging fleets. Second, continued acquisition and consolidation activity in the trucking industry will result in fewer carriers in the marketplace. Third, since carriers are not adding capacity, expect to hear many of them focus on "asset utilization," or how their equipment (e.g., tractors and trailers) is being used. Additionally, they will scrutinize how their drivers are affected by the requirements of shippers and 3PLs. As carriers get better at rationalizing their networks to minimize empty miles and inefficiencies, you can expect them to fight for higher accessorial charges to compensate them for non-productive time (i.e., detention) that ties up their equipment or causes their drivers to be delayed.
We have "a plough horse economy," according to noted economist Brian Wesbury, which means that even though it costs significantly more to operate trucks these days, the supply and demand ratio for freight has remained relatively balanced. This has prevented carriers from getting the type of rate increases necessary for them to earn attractive returns. However, if the economy gets better, and we see a GDP growth of at least 2.5 percent or more for three consecutive quarters, the capacity crunch may become a crisis with shippers having to pay significantly higher rates to move freight. Shippers and 3PLs need to pay attention to economic indicators — they will show us how significant the increase in freight rates will be. 
Michael A. Regan is Chief of Relationship Development for TranzAct Technologies.