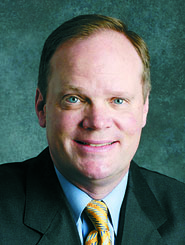 Trucking services play an indispensible role in the smooth functioning of our nation's economy. Some 70 percent of our nation's freight moves by truck, and the Department of Transportation expects this share to remain constant for the foreseeable future. As trucking operations are able to become more efficient and productive, the hundreds of thousands of businesses that depend on these resources to drive the flow of commerce likewise benefit.
Yet this critical economic resource finds itself increasingly under pressure as more layers of regulatory policy are heaped upon the industry.
Truckload carriers, in particular, are at a tipping point as the burdens of new regulation make it more difficult for drivers to earn a good paycheck, which impacts the ability of carriers to retain experienced drivers, and exacerbates an already difficult environment for recruiting new drivers into the industry. 
On top of that are higher investments in equipment and the costs of related emissions technologies that are now mandated. Taken together, these issues are putting the economics of the truckload market under considerable stress, in terms of capital needed to operate, and meeting customers' service requirements with reliable, consistent capacity in a safe and timely manner.
Projections for growth in truck tonnage make these issues even more daunting. Not only are we already challenged to hire enough drivers for the trucks we have, because of the new hours of service rules, we now need more trucks and drivers to move the same amount of freight.  This goes beyond economics; it also brings into play larger issues of congestion, safety and environmental impact.
These are all directly connected, and the problems will get worse if we have an uptick in demand, which will quickly lead to supply constraints. Regulatory and economic dynamics do not have to be mutually exclusive. It's time to bring balance back to the process.  
Douglas W. Stotlar is President and CEO of Con-way.
See all ARO Trucking-related content.