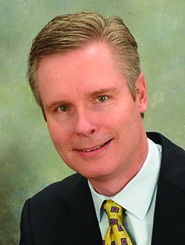 The domestic intermodal and international drayage market will remain in a state of flux into 2014 and beyond.
The Federal Motor Carrier Safety Administration is expected to make further enhancements to the Compliance Safety Accountability program in 2014. Opportunities remain to address data quality issues and methodology concerns. A final rule on an ELD (electronic logging device) mandate is expected in the second half of 2014 with implementation in 2016. This will make the industry safer, and we strongly support this initiative. The need to improve our highway infrastructure is becoming more critical than ever. Solutions must be brought to the table, such as increasing the fuel tax to assist paying for projects.
Driver turnover exceeded 100 percent in 2013, and it is expected to remain unchanged into 2014. Companies will continue to look for selective acquisitions as a means to expand their presence in existing and new markets. Lack of drivers will facilitate the modal conversion from truck to rail as the railroads continue to pursue shorter lengths of haul. Their success will be based upon shipment length of haul, drayage length of haul, fuel prices and the value of the goods. Additional inland ports will be pursued in 2014, such as Greer, S.C., which opened in the fourth quarter of 2013 only 212 miles from the Port of Charleston.
Change in the dynamics of chassis ownership from ocean carriers to leasing companies will make significant progress into 2014 as additional carriers exit the chassis business. Converting the chassis from bias ply to radial tires and replacing the standard lights to LED will make fleets safer, and reduce CSA violations as well as maintenance costs. Dray providers will increasingly lease long term or purchase chassis to further improve efficiencies.
Hans Stig Moller is CEO of Bridge Terminal Transport.