Click Here for the Speaker Manual

Bruce Abbe
Executive Director, Midwest Shippers Association
Bruce Abbe is Executive Director of the Midwest Shippers Association (MSA). Based in Eden Prairie, Minnesota, MSA is regional non-profit trade association cooperative established to serve growers, processors, traders and handlers of premium, identity-preserved grain and commodity grains and oilseeds from the upper Midwest U.S. region. Founded in 2002, MSA assists its members and the grain industry in marketing, transportation and shipping to domestic and foreign export markets, with a strong focus on containerized shipping. MSA works in partnership with other commodity, farm and agribusiness organizations, state and federal agencies, international trade, and economic development organizations to expand the high-value, premium grain industry and to improve cost competitive shipping from an upper Midwest, five-state region (MN, ND, SD, IA and WS). MSA's members also include shipping, logistics, transloaders and other suppliers to the region's grains industry. Abbe joined MSA in January 2008 as the organization's first full-time Executive Director. He has more than 30 years of professional experience in public affairs, communications and organizational management for agricultural and business organizations. He is a graduate of St. Cloud State University with a degree in communications and political science.

John Abisch
President, Econocaribe Consolidators, Inc.
John Abisch is President of Econocaribe Consolidators, Inc. Abisch is a past President and current board member of the ocean committee for the Florida Customs Brokers and Forwarders Association, a current member of the NVO committee for the National Customs Brokers and Freight Forwarders Association of America, and Chairman of the NVO committee of the Caribbean Shipping Association. Abisch graduated from the University of Florida in 1989 with a BS in international business. He is married with four children.

Dave Akers
Managing Director, Toy Shippers Association, Inc.
The Toy Shippers Association, Inc. is based in Cincinnati, Ohio. The association was formed by the Toy Industry Association, Inc. in 1990 as a not-for-profit association that represents toy manufacturers, their suppliers and customers in international trade. Its stockholders are its members and they remain closely affiliated with the Toy Industry Association, their members and their philanthropic work. Akers is also Executive Director of the International Housewares Shippers Association (IHSA) and is Executive Director of the National Customs Brokers and Forwarders Association of America Shippers Association (NCBFAA-SA). Akers has an extensive background in the toy industry, working for Kenner Products and on assignment to General Mills' non-food group in Minneapolis (when Kenner was part of that group). He has also worked for Tonka Toys domestically and on assignment in Europe and has additionally been employed by Hasbro. Akers is a graduate of the University of Cincinnati with a BS in business administration. He is married with three children and five grandchildren, resides in West Chester, Ohio, and counts John Boehner, the Speaker of the House of Representatives, as a frequent visitor to his backyard.
Scott Axelson
Vice President Business Development, TraPac, Inc.
Scott Axelson is Vice President of Business Development for TraPac, Inc. He brings 30 years of terminal operations experience, 28 of which have been with TraPac. Axelson earned an MBA from the University of California at Irvine and a BA from Long Beach State University.

Brian Bernarding
Director of International Transportation and Customs Compliance, Dick's Sporting Goods
Brian Bernarding is Director of International Transportation and Customs Compliance for Dick's Sporting Goods, the leading specialty sporting goods retailer in the United States with over 500 stores and 80 Golf Galaxy stores. He is responsible for the strategic direction and management of international transportation and customs compliance expense, operations, processes and technology, including procurement and contract negotiations with ocean carriers, third-party logistics providers, freight forwarders, drayage carriers, customs brokers and technology service providers. Bernarding also leads Dick's participation in several CBP programs including C-TPAT, Importer Self-Assessment and Foreign Trade Zone. He and his team support the direct movement of 10,000+ annual TEUs from more than 20 ports around the world through nine ports of entry into four U.S. distribution centers. He has 14 years of industry experience, with the last 12 at Dick's Sporting Goods. He previously worked for GKN Freight Services Inc. in international and domestic freight forwarding. Bernarding is a member of several supply-chain and international trade councils, including partnerships with the NRF, RILA and GT Nexus. Bernarding graduated magna cum laude from Duquesne University with a bachelor's degree in sociology. He is a licensed customs broker.

Leslie Blakey
President and Executive Director, Coalition for America's Gateways and Trade Corridors
Leslie Blakey is a Principal in the Washington, D.C., public affairs firm of Blakey & Agnew, LLC, which founded and manages the Coalition for America's Gateways and Trade Corridors. The Coalition was established in 2001 and is dedicated to the expansion and modernization of America's freight and goods movement infrastructure. Its members include leading transportation associations, major ports, trade corridors, state and local government agencies, and individual rail, trucking and engineering companies. As executive director of the Coalition, Blakey has helped to unite a large and growing number of public and private organizations around the need for increased federal investment in multimodal freight infrastructure. She manages the Coalition's work to increase awareness of the benefits of infrastructure development and to educate Congress on the economic importance of investment in infrastructure that supports the movement of freight. In addition to her work for the Coalition, Blakey has served as a member of the Obama Campaign Transportation Advisory Committee and is currently a member of the Department of Commerce's Advisory Committee on Supply Chain Competitiveness, as well as the International Women's Forum of Washington, D.C. She holds an MS in public administration, with a focus on economics, from Florida State University.

Joseph Bonney
Senior Editor, The Journal of Commerce
Joseph Bonney is Senior Editor, Finance and Economics, at The Journal of Commerce. He has been with the JOC for 17 years, serving in posts including senior editor, columnist, managing editor and editor-in-chief. During his journalism career he also has been managing editor of American Shipper, newsman with the Associated Press and reporter and business editor at The Clarion-Ledger in Jackson, Mississippi. He is co-author of "The Box That Changed the World," a history of containerized shipping published in 2006.

Dave Briggs
Senior Manager, Container Freight Derivatives, TSC Container Freight
Dave Briggs is Senior Business Unit Manager of The Scoular Company's NVOCC business, TSC Container Freight, and is responsible for managing all commercial activities of the group's Chicago office. He also oversees the container derivatives trading for the NVOCC business, leveraging his in-depth knowledge of both the physical container market as well as the financial instruments used to manage price risk. Briggs joined TSC as Sales Manager in 2004, assuming responsibility for marketing physical container freight for a varied customer base. Prior to joining TSC, he worked as an equity options market maker at the Pacific Coast Options Exchange. A native of Portland, Oregon, Briggs graduated from the University of Oregon in 1997 with a BS in business administration with a concentration in finance. From 1990 to 1994, Briggs served in the United States Marine Corps participating in Operation Desert Storm, Operation Desert Shield and Operation Desert Sabre. He also served as part of the Joint Special Purpose Marine Air Ground Task Force in Los Angeles during the Rodney King riots.

Chris Brooks
Executive Editor, The Journal of Commerce
Chris Brooks is Executive Editor of The Journal of Commerce and its online news, analysis and interactive site, www.joc.com. A 25-year company veteran, Brooks's career has spanned every aspect of the editorial operation, from copy and front-line editing to design, reporting and managing numerous websites. For the better part of the last decade, he has managed the JOC's day-to-day editorial operation, including its team of award-winning journalists. He also oversees the magazine's 100-plus special reports a year, including the award-winning Annual Review and Outlook and Top 100 Importers and Exporters issues. He holds a bachelor's degree in journalism from Lock Haven University in Lock Haven, Pa.

William B. Cassidy
Senior Editor, The Journal of Commerce
Bill Cassidy is Senior Editor for trucking and domestic transportation at The Journal of Commerce. He joined the publication in 2009, after 13 years at Traffic World magazine where he served as Executive Editor, Managing Editor and Associate Editor. Cassidy has been reporting on trucking since 1984, when he joined Fleet Owner magazine in New York. He has also covered logistics management and supply-chain technology, the rail and maritime industries, Congress and federal agencies.

Marshall Chase
Manager, Advisory Services, BSR
Marshall Chase brings valuable global experience to BSR's work on environmental issues in transportation and other sectors. He has led the management of environmental metrics for BSR's Clean Cargo Working Group for the past three years, as well as interactions with a range of peer organizations. He also co-leads BSR's work on conflict minerals, led the development of two industry reports highlighting technology solutions for environmental and social issues, and has managed product, service and supply-chain environmental strategy and assessment efforts for a variety of companies. Prior to joining BSR, Chase led the development of business services and partnerships at the American Chamber of Commerce in Armenia and managed environmental initiatives as a consultant to major real estate companies in the Washington, D.C., area. He also has experience in sustainable business development as a Peace Corps volunteer and consultant in West Africa. Chase holds an MBA and MS in corporate strategy and sustainable enterprise from the University of Michigan and a BA in government from Dartmouth College.

Brian Conrad
Executive Administrator, Transpacific Stabilization Agreement and Westbound Transpacific Stabilization Agreement
Brian Conrad is currently based in Oakland, California, as Executive Administrator of both the Transpacific Stabilization Agreement (TSA) and the Westbound Transpacific Stabilization Agreement (WTSA), research and discussion groups of container shipping lines operating in the trade between Asia and the U.S. He is also president of Transpacific Carrier Services, Inc., a nonprofit provider of administrative services to TSA and WTSA, and serves as executive administrator of two affiliated transpacific agreements in the Canada-Asia trade, the Canada Transpacific Stabilization Agreement (CTSA), and Canada Westbound Transpacific Stabilization Agreement (CWTSA). Conrad has been with TSA and WTSA since 1997, when he joined those groups as administrator/secretary. He became Deputy Executive Director in 1999 and served in that capacity until 2007, when both groups underwent organizational restructuring to increase direct member carrier management participation. Prior to 1997 he was based in Hong Kong and served as Managing Director for the Asia North America Eastbound Rate Agreement (ANERA), a carrier group that set rates and negotiated annual Asia-U.S. service contracts on behalf of members. He served in various positions within ANERA since the group's inception in 1985, including four years each as General Manager and Managing Director. Concurrent with his ANERA duties, he had been Chairman or Secretary to other Hong Kong and intra-Asia shipping agreements, and Secretary for the Hong Kong Liner Shipping Association. Conrad is a native of Hong Kong and a graduate of the University of Surrey in Guilford, England.

Jeff Coppersmith
President, Coppersmith Global Logistics
Jeff Coppersmith is President of Coppersmith Global Logistics headquartered in El Segundo, California. He is the third generation leading this family company started by his grandmother in 1948. Coppersmith Global Logistics has 10 offices across the United States and handles customs brokerage, freight forwarding, logistics, warehousing and complete door-to-door transportation solutions. He is also Chairman of the National Customs Brokers and Forwarders Association of America (NCBFAA), having served as President for the past two years. Coppersmith is a licensed Customs Broker and has been involved with many government agencies, including serving on COAC for Customs and Border Protection and making two export promotional videos for the Department of Commerce. He was also involved as President of the Pacific Coast Council during the writing of the Customs Modernization Act. He encourages his staff to become involved in local industry organizations, feeling that greater involvement translates to greater influence on the direction of one's industry. Coppersmith is a graduate of the University of Northern Colorado and a graduate of the UCLA Executive Management Program.

Fred Cox

Manager of International Logistics, JBS USA
Fred Cox is Manager of International Logistics for JBS USA. The JBS USA International Logistics team is responsible for international logistics for Swift Beef Company, Swift Pork Company and Pilgrim's, currently the largest beef, second-largest poultry and third-largest pork producers in the U.S., respectively. The parent company, Brazil-based JBS SA, is the world's leading protein producer, with 140 production facilities worldwide and over 120,000 employees. Cox started his over 25-year career in refrigerated logistics with E. Boyd & Associates in Raleigh, N.C., as Traffic Coordinator. The year was 1987 and E. Boyd was the largest exporter of frozen poultry from the U.S. to Japan, the largest export market for U.S. poultry at the time. In 1996, Cox moved from Raleigh to join Atlanta-based trading company AJC International, Inc. AJC International is a leading marketer of proteins produced globally and remains one of the largest shippers of refrigerated containers from the U.S. During his tenure with AJC, Cox served as North American Operations Manager for Asia and Surface Transportation Manager until his departure in 2008. In April 2008, he became Director of International Logistics for America's largest poultry producer and exporter Pilgrim's Pride Corporation. In 2010 he relocated to Colorado and joined the team at JBS USA, Pilgrim's majority shareholder, as Manager of International Logistics. JBS USA's International Logistics team is a 45-person operations team managing the movement of international shipments in excess of 50,000 forty-foot equivalent units (FEU).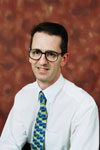 Philip Damas
Director, Drewry Supply Chain Advisors
Philip Damas, Director for Drewry Supply Chain Advisors, worked for CMA CGM and for the container shipping consortium Cobra in various management and financial control roles until 1990. He then spent the 1990s analyzing the logistics policies of exporters/importers and of logistics service providers when working with American Shipper and Containerization International. In 1998, Damas became Founding Director of the shipping research and database company ComPairData. In 2005, he joined Drewry as Research Director and was appointed Director of Drewry's supply chains practice in 2007. At Drewry, Damas has advised exporters, importers, lenders and ports on logistics, freight rates, seafreight procurement, supply chains and markets. He has presented papers at conferences in Asia, the United States and Europe.

John Day
Chief Executive Officer, JOC Inc.
John Day joined JOC Inc. in May 2009 as Chief Executive Officer, responsible for overseeing operations, product development and company strategy. Day came to JOC, which was then owned by the UK-based international business information and marketing services business UBM plc, from the leading forest products industry information provider RISI Inc. — a company also owned by UBM plc — where he had held the position of Chief Executive since January 2007. Previously, Day was Chief Financial Officer of UBM's U.S.-based technology businesses and, before that appointment, spent five years based in Hong Kong as Chief Financial Officer of UBM Asia. Day's early career was spent as a chartered accountant, in public practice and supporting large international corporations with financial assurance and transaction support services, in the U.K. and for extended periods in Australia and the U.S. He was based in London and a partner in the international accounting and financial services firm, BDO. Day holds a bachelor's degree from the University of Birmingham in England.

Edward DeNike
President, SSA Containers
Edward DeNike has 46 years of experience in terminal/stevedore management and operations. He became a member of the management team with the acquisition of Crescent Wharf and Warehouse in 1983. He has directed numerous cargo operations since his original hiring by Crescent in 1966. DeNike was the architect and terminal manager for several major facilities in San Francisco, Oakland and Long Beach. In 1986, he relocated to Seattle and assumed overall responsibility for Carrix's West Coast container and select breakbulk operations. He was a Blue Ribbon Committee member responsible for rewriting the Pacific Coast Longshore Contract Document, and has been consulted on container top-handling equipment design criteria and specifications by a major manufacturer. DeNike is President of the company's domestic container operations and also serves as Chief Operating Officer for SSA Terminals, Carrix's largest joint venture; Pacific Maritime Services, Carrix's joint venture with COSCO; and SSA Terminals (Long Beach), Carrix's joint venture with Mediterranean Shipping. DeNike serves on the board of the Pacific Maritime Association.


James Devine
President and CEO, Global Container Terminals USA
A 40-year veteran of the container shipping industry, Jim Devine is President and CEO of Global Container Terminals Inc., a U.S.-based company that oversees the management of both New York Container Terminal (formerly Howland Hook) and the Global Container Terminal located in Bayonne, N.J. Devine started with Sea-Land Service in 1973, following four years in the United States Army as a Transportation Corps Officer. Devine's career has spanned a variety of positions within the industry ranging from truck dispatcher to oversight of the global acquisition and disposition of the container fleet of Sea-Land Service. Devine is a graduate of the University of Massachusetts with a Bachelor of Science in marine biology, and is a graduate of the U.S. Army Command and General Staff College. Jim Devine has been married to his wife Pat for 45 years and is the father of Adam and Amanda Devine.


Bill Duggan
Vice President, North American Refrigerated Services, Maersk Line
Bill Duggan, Maersk Line's Vice President of North American Refrigerated Services, was appointed to this position February 1, 2007. In this role, Duggan manages the technical, pricing, strategy and commercial development of all import and export refrigerated business activity. In 2006, he was made Area Line Manager for North America which included activity of route management, pricing activities, capacity management, refrigerated services management, U.S. Government pricing and contract management for liner activity to and from North America. From 2003 to 2005, he was Vice President for the Middle East, West Central Asia and Mediterranean Services, accountable for the P&l for all liner activities for these areas. Duggan started his career at Maersk Inc. in January 1985 as a Sales Representative in the WTC in New York City. He also held a number of positions for both commercial and liner activities, including positions in the Middle East (Saudi Arabia and Kuwait) where he was Sales and Country Manager, and Regional Manager for Florida and the Caribbean in Miami. A native of Staten Island, New York, Duggan graduated with a BS in management from Ball State University in Muncie, Indiana.

Sarah Flagg
Global Head of Sustainable Logistics, Damco
Sarah Flagg is Global Head of Green Logistics at Damco, where she leads the development and implementation of projects to reduce environmental impacts and improve efficiency of international supply chains. Prior to joining Damco, she was with the Port of Seattle from 2004 – 2011, where she held the position of Seaport Air Quality Program Manager. Her work at the Port focused on improving air quality and promoting energy conservation for global goods movement, including development and implementation of the Northwest Ports Clean Air Strategy and the Green Gateway Initiative. A native of Seattle, Flagg holds a BA in environmental planning and policy from Western Washington University and an MA in policy studies from the University of Washington. Flagg is based at the Damco Headquarters in Copenhagen, Denmark.

The Honorable Bob Foster
Mayor, City of Long Beach
Mayor Bob Foster is a widely-respected business and community leader who was elected the 27th Mayor of Long Beach in June 2006. He was re-elected for a second term in June 2010. Mayor Foster served as President of Southern California Edison before his retirement in 2006 after more than 20 years with the company. As an Edison executive, Mayor Foster led California's largest electric company through the 1999 energy crisis. During Mayor Foster's tenure, Edison developed the largest renewable, clean energy programs (solar, geothermal, biomass and wind) in the United States. Mayor Foster began his career in public service as a staffer in the California State Senate and California Energy Commission where he established statewide energy efficiency standards that are still enforced today. Mayor Foster is active in the U.S. Conference of Mayors. He was appointed as the Environment Committee chair in 2008 and elected to the Advisory Board in 2009. He currently serves as chair of the Mayors Business Council and elected in 2010 as a member of the Board of Trustees. Governor Schwarzenegger appointed Mayor Foster to the Board of Governors for the California Independent Systems Operators (ISO) in 2010. Mayor Foster is a graduate of San Jose State University in public administration. Prior to his election as mayor, Mayor Foster served as a trustee to the California State University system and remains active in a number of community and public policy organizations. Mayor Foster and his wife, Nancy, have been married for 44 years and have two grown sons and three grandchildren. The Mayor and Mrs. Foster work to support a variety of community organizations.

Dan Gardner
President, Trade Facilitators, Inc.
Daniel L. Gardner is President of Trade Facilitators, Inc., a Los Angeles-based consulting and training firm dedicated to the field of global supply-chain management. Prior to founding TFI, Gardner spent over 20 years in the third-party logistics business, where he held senior management positions with organizations that include Fritz Companies and DHL Global Forwarding. In addition to his professional experience, he spent six years as an adjunct faculty member of both The University of Miami and Florida International University Graduate Business Schools, where he taught global logistics and supply chain management. In 2002, Gardner was selected as Professor of the Year in the Masters of International Business Program at Florida International University. A native of Lynn, Massachusetts, Gardner holds an MBA from the University of Miami and has been a licensed customhouse broker in the U.S. since 1989. He has also been certified in production and inventory management by The American Production & Inventory Control Society (APICS), holds a black belt in Six Sigma and has earned a certification by the American Society for Industrial Security (ASIS) as a physical security professional. Gardner has authored four books and numerous articles; his first book, Supply Chain Vector: Methods for Linking the Execution of Global Business Models with Financial Performance, was selected by Inbound Logistics Magazine in 2008 as part of its "Must-read List" for supply-chain professionals.

Nicholas Gombos
Vice President, Supply Chain and Logistics, ACX Pacific Northwest, Inc.
Nick Gombos serves as Vice President, Supply Chain and Logistics, for ACX Pacific Northwest, Inc. in Wilmington, Calif. Representing ACX's third generation, Gombos manages the company's complex global supply chain, connecting family and corporate farms in the western United States with government food security programs, along with dairy and animal feed operations in Japan, China, South Korea, United Arab Emirates and numerous Asian and Middle Eastern countries. Having grown-up in the family's international hay exporting business, Gombos joined the ACX team full time in 2007 after graduating with a bachelor's degree of science in business with honors from the internationally renowned Citadel Military Academy in Charleston, South Carolina. Having worked his way through the ranks, he served his senior year as the Regimental Executive Officer, and was second in command of over 2,000 cadets. He was responsible for the training, leadership development and overall wellbeing of all under his command. When joining ACX full time, he served as Business Unit Leader of ACX's Ellensburg, Washington Division before transferring to Southern California to open ACX Wilmington Division in 2010. Since that time, the ACX "hay" supply chain which Gombos manages has grown tremendously in the United States and now reaches into Canada, Mexico and South Africa, with growth expected to continue in the coming years. Gombos is tasked with continued development of the global supply chain, with value-added, sustainable solutions for ACX's suppliers, end-users, employees and stakeholders.

Matt Haber
Senior Advisor, Air Enforcement Division, Office of Civil Enforcement, Environmental Protection Agency
Matt Haber is Senior Advisor in EPA's Office of Civil Enforcement, Air Enforcement Division. Prior to his selection to this post, while Deputy Director of Region 9's Air Division, Haber directed the Region's ports initiatives, which included both regulatory and collaborative approaches aimed at mitigating environmental health problems. With over 30 years of pertinent air regulatory experience, he currently advises senior government officials on complex enforcement issues as well as enforcing the North American Emissions Control Area, the New Source Review regulations as they relate to coal-fired power plants, chemical plants and other large sources of emissions.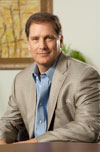 Bryn Heimbeck
Co-Founder and President, Trade Tech
Bryn Heimbeck is Co-Founder and President of Trade Tech. He began his career working for OOCL in Chicago, and then took on several leadership positions for the company in Hong Kong. He later moved to Seattle to join a forwarding company and began focusing on the logistics side of the business. Heimbeck was an early believer that logistics processes could be radically improved through software and automation. Upon witnessing the significant changes sweeping the manufacturing process with the introduction of the quality assurance process, he became eager to apply this new thinking to the logistics services business where customer satisfaction was exceedingly low. He collaborated with Kevin Clark on the creation of a core of applications for the international logistics industry based on the concepts of quality assurance. The two teamed again in 1995 when Heimbeck joined Fritz Companies to direct product development for their transpacific NVOCC service. Their combination of technology and innovative carrier strategy led to a doubling of cargo volumes in three years. Trade Tech was founded in 1997 in Seattle. Today it has 11 offices in 7 countries and serves over 400 customers worldwide. Heimbeck and Clark's vision of a Cloud-based integrated logistics application has earned Trade Tech a leadership position in the industry, creating today's most innovative and easy-to-use logistics software solutions.


Dan Herbert
Vice President, Trade Tech
Dan Herbert has been in the transportation and logistics field for more than 30 years. He has worked at Sea-Land, Trans Ocean Leasing and APL on the East Coast, in Singapore and at their Oakland headquarters, where he held various senior-level positions. In early 2002, Herbert co-founded a division within Textainer that employed Trade Tech's operating system to provide data input services for NVOCC compliance with U.S. Customs security filings. The collaboration proved a great fit and led Trade Tech to purchase the division from Textainer, enabling them to immediately expand to international markets with offices throughout Asia and Europe. Herbert believes the cloud-based software applications Trade Tech provides will become a necessity to serve the ever-changing needs of the industry. The efficiency of the supply chain will only be fully realized as participants throughout the supply chain can provide value-added information in the same platform. Herbert is a member of the Trade Advisory Committee to the Trade Support Network group established by U.S. Customs and Border Protection. He is Chairman of the Oakland Strokes youth rowing organization in Oakland, Calif., and serves as a board member on a non-profit international educational foundation.

Sheila Hewitt
Vice President, International. Transplace
Sheila Hewitt serves as Vice President of International for Transplace. In this role, she is responsible for overseeing sales and operations for Transplace's ocean and air forwarding business. In addition to having run her own ocean forwarding business for several years, Hewitt has a strong background in both technology and 3PL services. She served as Senior Director of International Sales for APL Logistics where she achieved 100% customer retention and more than $1 million in revenue in the first full year of operation with limited personnel and systems. She also served as Director of International Sales for G-Log in addition to holding roles with Descartes on the technology side and DSL Transportation Services (an NVOCC). Hewitt has participated as an industry speaker at events including Freight Transportation Research Associates Conference and RILA.

Paul Heylman
Partner, Saul Ewing LLP
Paul Heylman heads the Ports and Maritime practice at Saul Ewing, LLP. He has practiced with Saul Ewing and the predecessor firm to Saul Ewing's Washington, D.C. office — Schmeltzer, Aptaker and Shepard — since 1978. In addition to representing management in a broad range of labor and employment law issues, he advises and represents port authorities, cargo interests and carriers in maritime, labor and employee benefits (ERISA) issues. He appears primarily in federal courts and before federal agencies, including the Federal Maritime Commission and the National Labor Relations Board. Heylman has written extensively on labor and maritime issues, including Extraterritorial Impact of United States Labor Unions and United States Labor Laws on the Maritime Industry (published in The Journal of Maritime Law and Commerce). He is a major contributor to the textbook, Health Care Labor Law (University of Michigan Health Administration Press) and is a co-author of Without Just Cause, a comprehensive employer's guide to employment-at-will (BNA). Heylman is an active member the Law Review Committee of the American Association of Port Authorities and the Employee Benefits Committee of the U.S. Chamber of Commerce and is a fellow of the College of Labor and Employment Lawyers.

Barry Horowitz
Principal, CMS Consulting Services, LLC
Barry Horowitz's 42-year career has spanned the full range of international logistics and trade activities. Based in Portland, Oregon, Horowitz originally established CMS Consulting Services LL C in June 2003 to serve the needs of companies requiring assistance with the full range of international trade, transportation and supply-chain management programs. After four years as General Manager of container marketing at the Port of Portland, where he had responsibility for modernizing the Port's approach to marine marketing and integrating the Port's marine and industrial real estate franchises, he returned to his consulting practice in June 2009. From 2001 to 2003, he served as General Manager for Europe for the Cargo Management Services (CMS) division of DanzasAEI Intercontinental, based in London. He had joined CMS in 1994 as Vice President, responsible for business development and consulting. CMS became part of DanzasAEI in 1999. From 1991 to 1994, Horowitz was Director of International Transportation for Nike, Inc., with responsibility for Nike's global product movement. Prior to 1991, he worked in increasingly responsible roles for various ocean carriers and other international transportation and trade organizations. For more than 30 years, Horowitz has taught and written on international supply-chain management, logistics, transportation and trade topics for UCLA, Washington State University, The Journal of Commerce, Containerisation International, Marine Digest and others; and has spoken at numerous international trade, transportation and logistics conferences.

Bjorn Vang Jensen
Vice President, Global Logistics, Electrolux
Bjorn Vang Jensen joined Electrolux in 2004, as Vice President in charge of supply chain for Electrolux Major Appliances in Asia/Pacific. Today, he is Head of Global Logistics in the Electrolux Group, where he manages a logistics spend of more than US$ 700 million. Jensen and his team are solely responsible for the purchasing and operations of ocean freight, air freight, courier services and associated logistics services for the entire Electrolux Group. Additionally, he manages the group that purchases road and rail freight and warehousing services in Europe. A 1988 graduate of the A.P. Møller/Maersk Shipping School, Jensen has lived in Asia for the past 23 years, during which he has been based in Thailand, Hong Kong, Japan, Malaysia, the Philippines and Singapore. In addition to his roles at Electrolux, he has worked in management roles within vessel and terminal operations, warehouse management, sales and logistics solution design for Maersk Line, Thyssen Haniel Logistics, Exel and TNT Logistics. He is an experienced supply-chain practitioner whose background includes forecasting, S&OP, supply-chain design, modeling and re-engineering, warehouse management, transport management, customs clearance, project logistics, ocean freight, air freight, courier services and consolidation. Bjorn Vang Jensen is 46 years old, and married with two sons and one daughter. He is Danish and lives in Singapore.

Dr. Felix Kasiske
Partner, Head of Terminal Planning and Design, HPC Hamburg Port Consulting GmbH
Dr. Felix Kasiske — Partner of HPC Hamburg Port Consulting GmbH and Head of the Terminal Planning and Design Group — joined the company in 2005. Since then he has contributed to a long series of projects in both intermodal rail and marine terminals around the world, covering a spectrum from classical breakbulk terminals to fully-automated container facilities. Utilizing his background in process automation, logistics and railway operations, he coordinates the group's simulation activities and serves with his knowledge in all hinterland-related activities within the HPC group. Previously, Dr. Kasiske taught and pursued his postgraduate degree in transport optimization in supply-chain management at the University of Technology in Berlin. During this time, he served as a consultant in numerous logistics projects for customers of ITM Deutschland, ZLU – Zentrum für Logistik und Unternehmensplanung, LMC – Logistics & Management Consulting, and at the corporate strategy department of Deutsche Bahn of German Railways. In addition to his current professional activities, he supports renowned research institutions such as the Institute of Mobility Research (of BMW) and serves as an adviser and evaluator to the European Commission for its transport-related logistics research activities.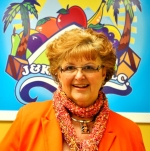 Lynnette Keffer
Chief Executive Officer, J & K Fresh, LLC
Lynnette Keffer is a licensed customs broker and chief executive officer of J & K Fresh, LLC, located in Inglewood, California. Keffer has over 46 years of experience in the customs brokerage business. She began working with perishables in the late 1970s. Recognizing not only the growth of perishable imports, but also the unique needs and personalized service required, in 2001 the decision was made to form J & K Fresh, LLC, a niche business catering to importers of fresh produce. In 2011 Keffer bought out her partner, becoming the sole owner. Under her leadership, the J & K Fresh brand expanded to the East Coast, where J & K Fresh East was established at the Port of Philadelphia in January 2012.

Dr. Walter Kemmsies
Chief Economist, Moffatt & Nichol
As Moffatt & Nichol's Chief Economist, Dr. Walter Kemmsies directs and oversees the firm's work related to market studies, financial analyses, global trade and economic trend forecasts. He has led projects ranging from strategic development plans for ports through M&A transactions of port-related entities to terminal-operator expansion decisions. Dr. Kemmsies is also an advisor to executives at various port authorities and major transportation and manufacturing companies. He is a registered financial analyst with a strong background in industry analysis. He has presented his research at major industry conferences and international economic forums. His research has been published by investment banks, business periodicals, academic journals and various publications. He contributes a monthly column in American Shipper and economic outlook reports for Rosenblatt Securities, and contributes to the Federal Reserve's Survey of Professional Forecasters. He is a member of the National Association of Business Economists, the Council of Supply Chain Management Professionals and the advisory board of the Center for Advanced Infrastructure and Transportation at Rutgers University. Dr. Kemmsies received his doctorate in economics from Texas A&M University. He has a Master of Arts in economics and a Bachelor of Arts in economics from Florida Atlantic University.

Lee Kindberg
Director, Environment and Sustainability, North America Liner Operations, Maersk Line
Lee Kindberg is Director of Environment and Sustainability for North America for Maersk Line. She serves on the U.S. Environmental Protection Agency's Clean Air Act Advisory Committee and a Transportation Research Board's panel on Sustainable Approaches to Supply Chain Air Emissions Regulation. She is also active in Business for Social Responsibility's Clean Cargo Working Group, a global group dedicated to assessing and improving the environmental impact of shipping and ensuring responsible corporate citizenship. She holds a Ph.D. in chemistry and spent over 20 years in the chemical industry before joining Maersk.

Peter Leach
Senior Editor, The Journal of Commerce
Peter Leach rejoined The Journal of Commerce as Senior Editor in 2004 after writing the history of The Journal of Commerce for a special issue commemorating the 175th anniversary of its founding by Samuel F. B. Morse in 1827. He first started working for the JoC in 1973 as a foreign trade reporter and became its Editor-in-Chief in 1978. He expanded the newspaper's domestic and foreign bureau network, launched an international banking and financial section and oversaw the paper's redesign. In 1982, Knight-Ridder Newspapers, which owned the JoC, transferred him to the Philadelphia Inquirer, where he helped pioneer its first venture into electronic publishing as Chief Operating Officer of VU/TEXT Information Services. He subsequently became Vice President of New Media for American Banker-Bond Buyer in New York, Chief Operating Officer of United Press International in Washington, D.C., and Editor of IBM's corporate magazine, Think Leadership.

Matthew Leech
Senior Vice President and Managing Director, Americas, DP World
Matthew Leech is Senior Vice President and Managing Director, Americas. Leech has over 14 years of experience in the finance and container transportation industries. At DP World, he started as Senior Vice President for Business Development and was responsible for global new business development activities. Prior to the acquisition of CSX World Terminals by DP World, Leech served as Vice President, Operations and Development, where he has led many of CSX WT's key expansion initiatives, including the acquisition of terminal facilities in Korea, China and Venezuela, in addition to managing terminals in Australia, Germany, Venezuela and Russia. He also held the position of Director, Strategic Planning and Infrastructure Development, with responsibility for leading global strategic planning and infrastructure development activities, and the position of Director, Project Analysis, for CSX World Terminals. Leech joined Sea-Land Service in 1995 and held various geographic positions in the Strategic Planning group, focusing on network planning, alliance management and business analysis. Prior to joining Sea-Land, he held progressive positions in the commercial real estate group of a large financial institution based in Washington, D.C. Leech received a BA in economics from Georgetown University and an MBA with a finance focus from the University of Maryland.

Johnson Leung
Head of Asia Regional Transportation, Equity Research Analyst, Jeffries Hong Kong Limited
Johnson Leung is Head of Asia Regional Transportation Equity Research and is Managing Director. He joined Jefferies in March 2011 from Tufton Oceanic Fund and is based in Hong Kong. He was previously Regional Shipping Analyst at JPMorgan, and a top ranked transport analyst in II and AsiaMoney. Leung spent the first 7.5 years of his career at Maersk in Demark, Brazil and China and also worked as Strategic Investment Manager at Hutchison Port. He called the top of the dry bulk shipping sector in an article titled "A Window of Exit" published in May 2008 and the bottom of the container shipping sector in an article, "Have We Seen the Worst," published in January 2009, both while at JP Morgan. Returning to the sales side, he took a bearish stance for both the container shipping sector in his article "Downcycle Mistaken as Mid-cycle," published in April 2011 and dry bulk shipping sector in "No Light in Sight" published in May 2011. His call for an earning up-cycle for container shipping in 2012, however, turned out to be short-lived. He received his MBA from INSEAD and graduated from Maersk International Shipping Academy in Copenhagen.


Chris Logan
Senior Director, Trade Development, Georgia Ports Authority
Chris Logan joined the Georgia Ports Authority in 2010 as Senior Director, Trade Development – Beneficial Cargo Owner Sales. Logan's primary focus of responsibility centers on global business development efforts of the Georgia Ports Authority in recruiting and expanding business relationships with importers, exporters and 3PLs to conduct trade and commerce via the Georgia Ports Authority. Prior to joining the Georgia Ports Authority, Logan worked for OOCL, P&O Nedlloyd and New Breed Logistics in various business development roles. He holds a bachelor's degree in economics and political science from the University of North Carolina at Chapel Hill and a Master of Business Administration from the University of South Carolina.

J. Christopher Lytle
Executive Director, Port of Long Beach
J. Christopher Lytle is Executive Director of the Port of Long Beach, California, appointed in 2011 to serve as the Port's top executive. He joined the Port in 2006 as Managing Director of Trade Relations and Port Operations and was promoted to Deputy Executive Director and Chief Operating Officer in 2008. Earlier in his career, Lytle was Vice President of French-based shipping line CMA CGM, responsible for all West Coast Operations, and held executive positions with P&O Ports North America, Denmark-based APM (Maersk) Terminals, and Sea-Land Service, Inc. Lytle holds a master's degree in business administration from the University of Puget Sound and a bachelor's degree in business administration from Central Washington University. He served as an Infantry Officer in the U.S. Army. Lytle, who resides in Los Alamitos, California, has provided extensive volunteer leadership in the business community, including positions with the Pacific Maritime Association, the Pacific Merchant Shipping Association, the Steamship Association of Southern California, Propeller Clubs, the Marine Exchange of Southern California, the Center for International Trade and Transportation, and the Long Beach Area Chamber of Commerce.

David W. Manning
President, TCW and Tennessee Express
Dave Manning has been employed by TCW, Inc. and Tennessee Express, Inc. for the last 27 years, and has served as President of both companies for the last 20 years. Manning has overseen the growth of TCW and TNXP from a single location with approximately $5M in revenue to 10 terminals located throughout the Southeast with revenues in excess of $50M. Headquartered in Nashville, TN, TCW and TNXP provide a network of diversified transportation services, including intermodal operations, consolidation and distribution, specialized transportation, dedicated transportation and warehousing. Manning has a total of 39 years of transportation experience. He began his career working on the dock for a regional LTL company and has managed a regional irregular route distribution operation and an irregular truckload operation, owning and managing a fleet of tractors and trailers. Manning is an active member of and holds leadership positions in the Intermodal Association of North America, the American Trucking Associations and the Tennessee Trucking Association. He is Vice Chairman of the American Trucking Associations, the immediate past Chairman of the Intermodal Association of North America and the immediate past Chairman of the Intermodal Motor Carriers Conference of ATA. Manning graduated magna cum laude from Tennessee Technological University in 1978 with a BS in business management. He has been married for 37 years, with two children and three grandchildren.


Kai Miller
Head of Business Development, Container Derivatives, ICAP Plc
Kai Miller has been heading ICAP's Container Derivatives activities since June 2010 and operates out of Hamburg, Germany, and London, U.K. He has been in the shipping industry since 2004 working for subsidiaries of Reederei F. Laeisz / M.M. Warburg & Co in Hamburg and V.Ships / KG Allgemeine Leasing in Copenhagen, where he was involved in ship finance and commercial and technical vessel management. He was working in sales and structuring of KG, KS and alternative financing models as well as in the implementation of a trading platform for secondary KG shares. His professional career started with Dresdner Bank in 1996. In 1998 he joined DAB Bank in Munich to help in marketing Germany's first online broker. In 2001 he got involved in Bayerische Landesbank's international real estate business. In 2003 he consulted for the Finland Post Group in e-business solutions for the financial industry in Germany. He was awarded his degree in general economics from a private business school in Munich with the distinction of the Bavarian Government. He acts as a guest lecturer on container derivatives at the Frankfurt School of Finance and Management and the Hamburg School of Business Administration.

Ken Miller
Vice President, Intermodal, JB Hunt Transport, Inc.
Ken Miller is currently Vice President of J.B. Hunt's Intermodal Midwest Region, with over 13 years of transportation industry experience in operations, sales, intermodal, dedicated fleets, contract negotiations, customer relationships and safety. Miller attended Syracuse University before serving in the U.S. Army and later completed his Bachelor of Science in economics. JB Hunt has led the way in engineering transportation solutions. They operate the largest fleet of company-owned 53' containers and one of the largest private drayage fleets across a nationwide network of rail partners, anchored by BNSF in the West and Norfolk Southern in the East. JB Hunt has successfully expanded their original asset-based model across the North American rail landscape.

Bill Mongelluzzo
West Coast Editor, The Journal of Commerce
Bill Mongelluzzo is West Coast Editor of The Journal of Commerce. Mongelluzzo joined The Journal of Commerce in 1980 as New Orleans correspondent. He moved to Long Beach in 1985 and opened the Los Angeles-Long Beach bureau. He served as maritime editor of The Journal of Commerce in New York in 1992-93 and returned to Southern California in August 1993. Mongelluzzo began his journalism career in 1972 as a reporter with the Times-Picayune in New Orleans. He is a native of Chicago and has a bachelor's degree in journalism from the University of Missouri and a master's degree in history from the University of New Orleans.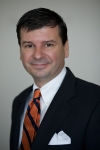 Paolo Montrone
Senior Vice President, Seafreight - North America, Kuehne + Nagel
Paolo Montrone is Senior Vice President, Seafreight - North America for Kuehne + Nagel. He is responsible for the seafreight business field in U.S., Canada and Mexico. Kuehne + Nagel is the world's number one global seafreight forwarder, with more than 1,000 offices in over 100 countries, and over 63,000 employees. Prior to taking over his current role in 2011, Montrone served as Senior Vice President of Seafreight for South West Europe Region, with responsibilities across France, Luxemburg, Belgium, Italy, Spain, Portugal and North Africa. He joined Kuehne + Nagel in 1990 in New York, responsible for business development and trade management, before moving to back to Europe in 1998. There, he held positions of increasing responsibility within the Kuehne + Nagel organization in general management and sales management. Throughout his career he has closely collaborated on the design and development of KN's best-in-class IT visibility and monitoring tools, KN Login. Montrone is based in Kuehne + Nagel's U.S. headquarters in Jersey City, N.J.; he lives with his wife and daughter in New York City.

Mario Moreno
Economist, The Journal of Commerce
Mario O. Moreno is a Staff Economist with The Journal of Commerce, a unit of UBM Global Trade based in Newark, NJ. In his current role, Moreno is the lead researcher and writer for the quarterly JOC Container Shipping Outlook, the quarterly JOC Port Forecast, and the monthly JOC Insights, a multi-modal, data-driven analytical report. These duties combine with his special interest in forecast developing. Prior to joining The Journal of Commerce, Moreno worked for RBC Wealth Management as a Financial Consultant helping investors reach their investment objectives, and for Dealogic as a Fixed-income Analyst. Moreno speaks regularly on U.S. containerized trade developments and forecasts. Some recent speaking appearances have included the Trans-Pacific Maritime Conference (Long Beach, U.S., and Shenzhen, China); the Peak Season Shipping Forecast (webcast); and the Forecast for Container Shipping in 2012 (webcast). Moreno's trade analyses and forecasts have been cited regularly in the media, including the Wall Street Journal, Bloomberg and Financial Times. Moreno graduated magna cum laude with a degree in economics and international business from William Paterson University, and currently resides near Newark, NJ. Moreno can be reached at mmoreno@joc.com.

Kurt Nagle
President and CEO, American Association of Port Authorities
Kurt Nagle has over 30 years of experience in Washington, D.C., related to seaports and international trade. Since 1995, Nagle has served as President and Chief Executive Officer for the American Association of Port Authorities (AAPA). Nagle began working at AAPA, the alliance of the leading public port authorities throughout the Western Hemisphere, in 1985. Prior to joining AAPA, he was Director of International Trade for the National Coal Association and Assistant Secretary for the Coal Exporters Association. Previously, he worked in the Office of International Economic Research at the U.S. Department of Commerce. Nagle serves on the Executive Committee of the Propeller Club of the United States and is a former commissioner of PIANC, the International Navigation Congress. Nagle holds a master's degree in economics from George Mason University.

Andrew Penfold
Project Director, Ocean Shipping Consultants
Andrew Penfold has over 30 years' experience as a shipping economist. Penfold founded Ocean Shipping Consultants in 1985 and has been responsible for dry cargo shipping and port development with reference to containerization. Since Royal Haskoning acquired Ocean Shipping Consultants in 2011, Penfold has been Project Director of OSC. He has been responsible for cargo market forecasting and shipping/port investment projects in numerous worldwide locations. At the global level his clients include the PSA Corporation, Hutchison Ports, DP World and the Ports of Rotterdam, Antwerp, Vancouver and Felixstowe. He has developed considerable expertise in container shipping operations, with clients including Lloyd's Register of Shipping, MSC, Maersk and other major liner operators. He has also worked closely with Lloyds Register on major projects such as the development of the Ultra Large Container Ship and the implications of an improved Panama Canal on container ship markets. He is currently examining optimum vessels for north-south container trades. The size limits for deep-sea container vessels is one of his areas of expertise.

Brian Quinn
Vice President and General Manager, International Business Unit, U.S. Xpress, Inc.
Brian Quinn oversees the International Business Unit at U.S. Xpress for freight crossing the borders with both Mexico and Canada. Quinn has held various roles in management for the past 19 years, including positions in sales/marketing and quality assurance. He is a second-generation Quinn at U.S. Xpress and currently sits on the board of directors. His work in sales and quality created the opportunity to foster a working relationship with the Laredo, Texas, terminal office, the hub of the current U.S. Xpress Mexico program. When U.S. Xpress formed a partnership to create the Mexican trucking company Xpress Internacional in 2007, Quinn accepted the leadership position to manage and grow this business segment with a coordinated effort using combined staffing in Laredo and Mexico. Today the operation is one of the largest truckload providers in the international segment through the Laredo gateway, with estimated revenues of $128 million for 2012. A graduate from the University of Georgia, Quinn lives in Chattanooga, Tenn., with his wife Carol and two teenage sons.

Matthew K. Rose
Chairman and Chief Executive Officer, BNSF Railway Company
Since 2000, Matthew Rose has been Chief Executive Officer of BNSF Railway Company, which became a Berkshire Hathaway-owned company in 2010. He has also held the position of Chairman since 2000. In June of 1999, he was made President and Chief Operating Officer. For almost two years prior to that, he served as Senior Vice President and Chief Operations Officer. He joined Burlington Northern Railroad (BN) in 1993 and held several positions in the Merchandise Business Unit. Prior to that, he held several positions in the trucking industry. Rose holds a Bachelor of Science degree from the University of Missouri, where he majored in marketing and minored in logistics. He is a member of the Board of Directors of AMR Corporation, the Board of Directors of AT&T Inc., the Board of Directors of the Association of American Railroads, the President's Council on Jobs and Competitiveness, the Board of Directors of the U.S. Chamber of Commerce, Business Roundtable, The Business Council, the Board of Trustees of Texas Christian University, the Board of Trustees of American Enterprise Institute for Public Policy Research, and the Boy Scouts of America National Executive Board.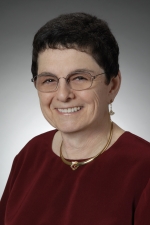 Susan Kohn Ross
International Trade Attorney, Mitchell Silberberg & Knupp
Susan Kohn Ross is an International Trade Attorney at Mitchell Silberberg & Knupp practicing customs, international trade, transportation, food and drug, export licensing, corporate compliance, and governance and import/export law. She is Co-Chair of the MS&K's Homeland Security Practice and Chair of its International Trade Practice. She is a co-founder of www.tradelawyersblog.com and www.canadausblog.com, as well as a member of the Industry Leadership Council for the American Association of Exporters and Importers; Chair of the National Security Committee and Vice-Chair Customs Law Committees, American Bar Association, International Law Section; on the Southern California Regional District Export Council Executive Committee as Vice-Chair Legal; and Chair of the Education Outreach Committee. Established in 1908, MS&K maintains a reputation of excellence in providing sophisticated, pragmatic and cost-effective legal and business solutions for its clients. A premier mid-sized law firm, MS&K offers clients the highest-quality legal work in areas that include international trade, corporate transactions, homeland security, litigation, intellectual property and technology, labor and employment, entertainment and new media, immigration, tax, real estate and trust, and estates. Headquartered in Los Angeles, MS&K also has offices in New York and Washington, D.C. For more information, visit www.msk.com.

Steven L. Rubin
Principal, InterPro Advisory LLC
Steve Rubin is Principal of InterPro Advisory LLC, a consulting practice serving the container shipping, intermodal and chassis markets, with clients that include the entire spectrum of the intermodal supply chain, from manufacturers to shippers, to marine terminals and all in between. Earlier this year Rubin co-authored a Transportation Research Board report on intermodal chassis titled "Guidebook for Assessing the Evolving International Container Chassis Supply Models." In addition, he is serving on the Board of Directors of Horizon Lines, the largest U.S. domestic container line. From April 2008 to June 2011, Rubin was President and CEO of TRAC Intermodal, North America's largest chassis leasing company, and last year he presided as Chairman of the Board of Directors of the Intermodal Association of North America, the premier trade association representing the combined interests of the intermodal freight industry. Prior to joining TRAC, he spent 17 years at Kawasaki Kisen Kaisha, Inc. ("K Line"), Japan's third-largest shipping company, in a number of roles for "K" Line's North American operations. In his last position at the company, Rubin was Group Vice President for Liner Operations and Product Management, responsible for vessel and marine terminal operations, inland logistics, rail network management, equipment management and various operating administrative functions. Prior to joining "K" Line America, he worked as an auditor with KPMG for a variety of business sectors. Rubin graduated from the University of Pennsylvania and the Wharton School with a BA in history and BS in economics, respectively. He received his MBA from the Stern School of Business at NYU with a concentration in accounting, and obtained his Certified Public Accountant license in the state of New York.

Joseph P. Ruddy
Executive Vice President and Chief Operating Officer, Virginia International Terminals, Inc.
Joe Ruddy was born to John (Jack) Ruddy, and Kathryn (Lynch) Ruddy on March 11, 1961, in Jersey City, NJ. He holds a bachelor's degree from Virginia Wesleyan College, and a master's degree from the College of New Jersey University. As Executive Vice President and Chief Operating Officer of the Virginia International Terminals, Ruddy is responsible for terminal operations, engineering and maintenance, and information technology. Preceding his role as Executive Vice President, he served as Director of Operations and Labor at VIT. In addition, he has held managerial positions at Virginia Inter-modal Management, as well as for several ship lines such as CMA-CGM and NSCSA. He currently serves as Immediate Past Chairman of the Board of Directors for the Hampton Roads Shipping Association.
Troy Ryley
Managing Director, Mexico, Transplace
Troy Ryley is Managing Director for Transplace Mexico. For over 20 years his career has been focused exclusively on Mexico and Latin America logistics. He has managed the Mexico operations for companies such as Distribution Services Ltd. (now Damco) and Expeditors International. Additionally, he spent several years working throughout Latin America as Business Development Manager for TNT Express Worldwide. After living in Mexico City for over 12 years, Ryley is now based in the largest border crossing, Laredo, Texas. With offices located throughout Mexico, he has a unique view of the extensive development and changing trade practices of America's southern neighbor. Ryley has a diverse perspective regarding international business based on his living and work experience in Taiwan, Mexico, Central and South America, England and East Africa. He received his MBA from The American Graduate School of International Business (Thunderbird).

Ed Sands
Global Practice Leader, Logistics, Procurian
Ed Sands joined Procurian as Global Practice Leader in May 2010, bringing 28 years of transportation and logistics experience. He currently leads a team of 46 logistics professionals located in King of Prussia, Pa.; Shenzhen; London and São Paulo. They provide logistics procurement services globally to companies primarily in the CPG, manufacturing and industrial sectors of the economy. Previously, Sands spent six years in Director of Global Transportation roles with leading retailers Williams-Sonoma and Urban Outfitters; he began his career in the ocean transportation industry in sales with Maersk Line and APL. Sands has been a featured speaker several times at industry conferences and is frequently quoted in the media representing the needs of shippers and the challenges facing them. He resides in the Philadelphia suburbs with his wife Nancy and their two teenage children.

Anthony A. Scioscia
Senior Vice President, Labor Relations, Maersk Agency U.S.A., Inc.
Anthony A. Scioscia has been Senior Vice President of Labor Relations for Maersk Agency, U.S.A., Inc., since January 1, 2007. After the acquisition of Sea-Land's international business by the A.P. Moller-Maersk Group in 1999, Scioscia was appointed President of APM Terminals North America, Inc., the largest terminal operator in North America. He held this post from 1999 until 2007. Scioscia's maritime career spans more than 40 years with the pioneering companies of containerization, and includes numerous responsibilities on both the commercial and operational sides of the shipping business. A native of Jersey City, NJ, Scioscia, known as "Tony," graduated from Seton Hall University with a BS in business administration. He is also a graduate of Columbia University's Executive Management Program.

Gene Seroka
President – Americas, APL Limited
Gene Seroka was appointed President, Americas, in April 2010 and leads NOL Group's businesses and operations in the U.S., Canada and Latin America. Before that, he was Vice President, Middle East, for APL. Seroka joined APL in 1988 and has over 24 years of experience in container shipping and logistics. He has held a range of management positions within the company, including Vice President of APL Logistics for Asia and the Middle East, Managing Director for APL and APL Logistics businesses in Indonesia, Director of Sales and Marketing in China, and sales management and marketing roles in the U.S. Seroka holds a Bachelor of Science in marketing and an MBA from the University of New Orleans. He is based in Phoenix, Arizona.

Mark Sisson
Senior Port Planner, AECOM
Mark Sisson leads AECOM's marine analysis group. He is responsible for business development, project execution and oversight of research and development of our simulation models. Sisson has over 17 years of experience managing and executing a wide range of marine terminal planning, simulation and analysis projects. Typical projects involve supervision of field data collection, model development and presentation of analysis results. His career project highlights include: New York Container Terminal, Dubai Jebel Ali Master Plan, Pusan Newport, Deltaport Vancouver Expansion, Kingston Jamaica Master Plan, Euromax planning and simulation, and Port-wide capacity studies for the Ports of Los Angeles and Long Beach. Sisson received his BS in civil engineering at California State Polytechnic University and his MS in civil engineering from Northwestern University and is a registered professional engineer in the state of California.

Soren Skou
CEO, Maersk Line
Søren Skou was appointed CEO of Maersk Liner Business in January 2012. He has been a member of the Executive Board of the A.P. Moller – Maersk Group since 2001. Skou joined A.P. Moller – Maersk in 1983. Over the next decade and a half, he held various positions in Maersk Line, with roles in Copenhagen, New York and Beijing. In 1998 he joined Maersk Tankers, where he was CEO from 2001 to 2011. Skou is a graduate in Management from Copenhagen University, as well as having an MBA (Honors) from IMD, Switzerland.

Richard Smith
Vice President Global Transportation, Sears Holdings
Richard Smith is Vice President of Global Transportation for Sears Holdings Corp. In this role, Smith is responsible for the purchase and operation of all domestic and international transportation operations servicing the entities of Sears Holdings. This includes all vendor to DC and DC to store freight for Kmart and Sears retail outlets as well as Land's End, Sears and Kmart.com operations. In total SHC transports in excess of 500,000 truck, intermodal and ocean shipments annually. Smith has served in various leadership roles in steering committees for RILA and has presented to international conferences for TPM.

Curtis D. Spencer
President, IMS Worldwide Inc.
Curtis Spencer is President of IMS Worldwide, Inc. (IMSW), headquartered in Houston, Texas. Spencer is a nationally regarded expert on matters related to logistics and intermodal shipping trends, ports, inland ports and rail-served logistics centers; the development and utilization of Foreign-Trade Zones for importers and exporters; and all aspects of Customs issues and compliance, specifically those related to homeland security. Spencer is featured as a speaker at more than 50 national conferences and workshops each year, and has been published in The Journal of Commerce, Pacific Shipper, Inbound Logistics and other newsmagazines. He has been the keynote or featured speaker at annual events sponsored by the following associations: IWLA, RILA, JOC, ULI, NAIOP, SIOR, AAEI, NAFTZ, AAAE, CSCMP (two-time track chair), WERC and ICSC. Spencer has recently completed his term on the 9th and 10th COAC Committee, with oversight responsibilities on Customs and the Department of Homeland Security. IMS Worldwide, under Spencer's leadership, is now a leading consulting firm for developers and real estate trusts who seek his guidance as it relates to property value, port efficiencies and site selection differentiators.
Tony Stein
Publisher, The Journal of Commerce
Tony Stein is Publisher for The Journal of Commerce (JOC). Stein's responsibilities include overseeing the sales and marketing activities and business development for The Journal of Commerce magazine, JOC website, JOC Sailings website and all JOC events, including TPM and TPM Asia. He joined the publication in 2009 as associate publisher, after three years at Traffic World and Air Cargo World magazines, where he served as senior account manager. Stein has been working in business-to-business media since 1998.

Mark Szakonyi
Associate Editor, The Journal of Commerce
Mark Szakonyi, Associate Editor at The Journal of Commerce, edits and writes stories about various shipping and logistics issues for the publication's online and print editions. Based out of the JOC's Washington D.C. bureau, he regularly covers national transportation issues as they are debated in Congress. He also reports on intermodal rail and air cargo. Szakonyi regularly produces news videos, including several from his travels to Panama and China. Before joining the JOC, Szakonyi worked for the Jacksonville Business Journal for nearly four years covering logistics, manufacturing and defense. It was here that his passion for the international trade and logistics awakened. He quickly made a name for himself as a logistics expert for the region. The Chicago native earned his master's degree in journalism at the University of Missouri, with a focus in computer-assisted reporting. Prior to that, he received bachelor's degrees in international affairs and English from Elmhurst College.

Tan Hua Joo
Executive Consultant, Alphaliner
Tan Hua Joo is Executive Consultant with Alphaliner, a leading market research service provider for the container shipping industry. He has over 15 years of experience in the shipping industry and has held senior positions in leading container shipping, container leasing and ship-owning companies. Tan graduated with a BA in politics, philosophy and economics from Oxford University and holds an MBA from Stanford University.

Peter Tang-Jensen
Senior Vice President, ABS
Peter Tang-Jensen is Senior Vice President at ABS Corporate Headquarters in Houston. He is also an elected Corporate Officer of the society. He provides strategic leadership for the society on a number of technology issues, including container ship design and operation. Tang-Jensen joined ABS in 2006 from Odense Steel Shipyard, Ltd., part of AP Moeller-Maersk, where he was Executive Vice President responsible for design and engineering. Tang-Jensen earned a Master of Science degree in naval architecture and marine engineering from the Technical University of Denmark and attended Harvard Business School as well as the Centre Europeen d'Education Permanente (CEDEP) in France for advanced business management training. He has been a member of numerous boards and committees, including serving as a member of the Technical Advisory Committee for the Joint European Shipbuilding Organization, Deputy Chairman for Odense University College of Engineering and member of the Board for the Independent Scandinavian Technical Research and Investigation Institute "Force Technology." In 2010 Peter Tang-Jensen was awarded the prestigious SNAME David W. Taylor Medal for notable achievement in naval architecture or marine engineering.

Bryan Wood-Thomas
Vice President,, World Shipping Council
Bryan Wood-Thomas serves as Vice President at the World Shipping Council. The Council represents ocean carriers that are responsible for transporting over 90% of the world's containers and over 60% of the world's cargo by value. Before joining the Council, Wood-Thomas served as Associate Director of the U.S. Environmental Protection Agency's Office of Transportation and Air Quality, where he was responsible for leading U.S. efforts to establish new emission standards for ships and coordinating numerous U.S. regulatory initiatives impacting the transportation sector. Prior to his involvement with EPA's Transportation Office, he served as Marine Program Director in the EPA's Office of International Environmental Policy, where he worked as the lead U.S. negotiator for a number of international treaties addressing chemicals management, vessel operations and marine pollution. He has chaired several negotiating efforts at the International Maritime Organization, including the air emission standards in MARPOL Annex VI. He holds degrees from the State University of New York, Syracuse University and Harvard University.


Hang Tian
Deputy General Manager, China Merchants Holdings International Co Ltd.
Hang Tian is Deputy General Manager of China Merchants Holdings International Co Ltd. He joined the company in February 2011. He obtained an MBA degree with honors awarded jointly by Shanghai Maritime University and the Management School of Maastricht of Holland. In addition, Hang also obtained a master's degree in supply chain and logistics management from the Chinese University of Hong Kong. Hang is currently Chief Executive Officer of China Merchants Americold Co. Ltd (CMAC), a joint venture established between China Merchants Holdings (International) Company Limited (CMHI) and Americold Realty Trust (Americold). He has been instrumental in leading CMAC into a fully-fledged cold logistics company in under three years. Currently, CMAC operates and manages 11 cold storage facilities throughout China, with total storage capacity of about 95,000 tons. It also owns approximately 140 refrigerated trucks with its transportation and distribution business covering many major cities in China. In December 2012, CMAC was recognized as one of the top 10 best logistics service providers under the "Golden Chain Award" in the 6th Cold Chain Asset, and the China Cold Chain Corporate Leader Annual Symposium of 2012. Hang has a wealth of experience in the ports and logistics industries. Before joining the company, he was Regional Manager of Sea-Land Service (China) Co. Ltd., Deputy General Manager of China Merchants Port Service Co. Ltd., General Manager of China Ever Bright Financial Assets Management (HK) Co. Ltd., Deputy General Manager of ST-Anda Logistics Co. Ltd., and Deputy General Manager of China Merchants Logistics Holding Co. Ltd.

Peter Tirschwell
Senior Vice President, The Journal of Commerce
Peter Tirschwell is Senior Vice President for strategy for UBM Global Trade, parent company of The Journal of Commerce and PIERS Global Intelligence. A career maritime and transportation journalist, Tirschwell joined The Journal of Commerce in 1992, covering international trade out of the World Trade Center headquarters in New York. In 1994 he moved to San Francisco as the newspaper's West Coast Bureau Chief. He returned to New York in 1997 as Assistant Managing Editor, and in March 1999 was appointed Editor-in-Chief. At the time The Journal of Commerce was the oldest business newspaper in the United States, founded in 1827 by telegraph inventor Samuel F.B. Morse. He oversaw the transformation of the JOC franchise from a daily to a weekly print format accompanied by a breaking news website, JOC Online, and a growing conference business. In 2004 Tirschwell was named Vice President and Editorial Director in charge of the magazine and conference business of Commonwealth Business Media, Inc. In that capacity, he was a member of the management team that sold Commonwealth, including the JOC and PIERS, to London-based United Business Media plc in July 2006. As Vice President, he had overall responsibility for nine print publications and their accompanying websites, including the JOC, four U.S. sailing schedule magazines, and Canadian Sailings, Traffic World, Air Cargo World and Oil Price Daily. He oversaw the rapid growth of JOC Events, which organizes executive-level events including Trans- Pacific Maritime (TPM) and TPM Asia.

Gregory Tuthill
Senior Vice President, Sales and Marketing, NYK Line (North America) Inc.
Gregory Tuthill is Senior Vice President of Sales and Marketing for NYK Line (North America) and is responsible for the Transpacific, Transatlantic and the North South Trades and North America Sales and Marketing activities. He also serves on the NYK North America Board of Directors. Prior to assuming his current role, Tuthill held various positions at NYK Line in operations, trade management, pricing, sales and marketing. Prior to joining NYK Line in 1997, he worked for American President Lines for nine years and held positions in logistics, systems management, liner sales and cargo consolidation sales. Tuthill served in the United States Naval Reserve as a commissioned officer for over eight years and holds a U.S. Coast Guard Third Mate's License. He has obtained a Bachelor of Science in computer science from New York State Maritime Academy and a master's degree in financial economics from Fairleigh Dickinson University.
Michael B. Wilson
Senior Vice President of Business Operations, Hamburg Süd North America, Inc.
In his current position of Senior Vice President of Business Operations for Hamburg Sud North America, Mike Wilson is responsible for all marine and terminal operations, equipment and intermodal, finance and accounting, information technology, human resources, quality and administration. Wilson brings over 32 years of experience in international shipping, where his past duties have included senior positions in logistics, operations and customer service, covering a geographical scope that includes North America, Europe, Central America, the Caribbean and North Coast of South America. He has worked for United States Lines, Crowley Maritime and Atlantic Container Lines, in addition to Hamburg Sud. Wilson is also active in several industry organizations. He is a Board member and past Chairman of the Intermodal Association of North America (IANA), is a member of the Executive Committee of the Ocean Carriers Equipment Management Association (OCEMA) and currently chairs Ocema's CCM (Consolidated Chassis Management) subsidiary. Wilson holds a bachelor's degree from the State University of New York, College at Cortland, and works out of the company's Morristown, NJ, headquarters.


Marc Winocur
Senior Manager, International Transportation, Target Corporation
Marc Winocur is Senior Manager of International Transportation for Target Corporation. His responsibilities include the oversight of operational and relationship management for all global movement of product to support Target Stores and Target.com in the U.S. and Canada. He leads a team responsible for the negotiation and management of all ocean/air carrier contracts and strategic relationships. Winocur has been with Target for 12 years. Recruited to plan and implement the company's Import Center Strategy, he was also part of the opening teams of two Target import warehouses in the Los Angeles and Seattle areas. He has held several progressive roles in distribution centers, non-retail supply chain and most recently international transportation. Winocur's diverse background includes sailing as Mate on U.S. Flag tanker and bulk vessels worldwide, shore-side maritime vessel operations, directing the design and manufacturing of specialty retail fixtures and themed environments, and supply-chain, logistics and distribution field operations. Winocur has a BS from California State University, Maritime (California Maritime Academy), and an MBA from NYiT. He also holds a USCG master's license.

Susan E. Anderson Wise
President, Long Beach Board of Harbor Commissioners, Port of Long Beach
Susan E. Anderson Wise, an attorney and Long Beach resident since 1974, is President of the Long Beach Board of Harbor Commissioners. She was appointed in December 2008 to a six-year term by Mayor Bob Foster and confirmed unanimously by the Long Beach City Council. Wise has experience in both commercial and civil litigation. She has also served as a mediator for the Los Angeles Superior Court since 2004 and a hearing officer for the Long Beach Civil Service Commission since 2006. She has served in leadership roles with the Long Beach Bar Association, Women Lawyers of Long Beach, Legal Aid Foundation of Los Angeles, Long Beach Legal Aid Foundation, the Long Beach Bar Foundation, the Long Beach Children's Clinic, YMCA of Greater Long Beach and the Long Beach Nonprofit Partnership. She is the recipient of numerous prestigious awards. The Susan E. Wise Law Offices are headquartered in Long Beach. A Chicago native, Wise graduated cum laude from Lawrence University in Wisconsin in 1970 and from the University of Chicago Law School in 1974. She and her husband, Erich P. Wise, also an attorney, have two grown daughters.

Edward Zaninelli
Vice President, Trans-Pacific Westbound Trade, OOC
Edward Zaninelli is currently vice president of Trans-Pacific Westbound Trade headquartered in San Ramon, Calif. With 37 years in the transportation industry, Zaninelli started out in the trucking industry, followed by 13 years with Sealand Services, five years with Nedlloyd USA, and now 19 years with OOCL (USA) Inc. Zaninelli's experience encompasses not only the sales aspect, but also operations, pricing and customer service in multiple trade lanes from South America, the Caribbean, the Atlantic trade and lastly on the Pacific trade, which has been his major focus for the last 13 years. In dealing with the customers and products for OOCL, Zaninelli has gained a lot of experience in the commodity segments of the Asian market. OOCL is a leader in the China trade, and in trade for the balance of Asia from North America. Zaninelli is greatly involved in the flow of traffic via rail or truck within the infrastructure of North America onto ships toward Asia. Zaninelli holds a Bachelor of Science degree from Moravian College in Pennsylvania.