South America Trade & Logistics
News & Analysis
A nationwide dockworker strike planned to begin today in Brazil has been postponed.
Commentary

JOC economist Mario O. Moreno updates his projections regarding U.S. containerized trade with South America.
Video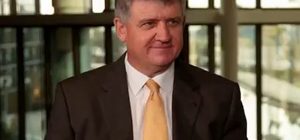 Roger Guenther, executive director, Port of Houston Authority, discusses trade lane growth, specifically with Asia and South America, the renaissance in the energy sector, and planning for future expansions at the port.