Seeking efficiency and economies of scale, the world's container carriers are increasingly ordering mega-ships capable of handling more than 8,000 20-foot-equivalent container units, with even larger vessels appearing particularly on the Asia-Europe trade lane. Shippers and carriers looking to reach the North American east coast with these post-Panamax ships must transit the Suez Canal because, as their name implies, they are too big to sail through the Panama Canal. But with Panama's decade-long canal expansion project set for completion in 2015, many larger vessels will be able to add the Panama Canal to their route options. Ports around the world are preparing for the onslaught of these mega-ships, dredging harbors and investing in super-post-Panamax cranes that can reach across 22 or more rows of containers to expedite loading and unloading operations.
News & Analysis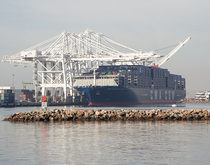 CMA CGM is outsourcing some of its global feeder operations in a move rival carriers likely will follow.
Commentary
When the 3,351-TEU container ship Rena grounded off New Zealand in 2011, the cargo losses totaled $1 billion, and the salvage operation took seven months. The loss pales in comparison to what's at stake as the latest generation of container ships approach 20,000 20-foot-equivalent units.
Video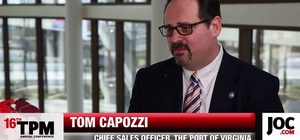 JOC Senior Content Editor Alessandra Barrett and Port of Virginia Chief Sales Officer Tom Capozzi got together at the 16th TPM Conference discuss the Port of Virginia's ability to handle mega-ships efficiently, capacity expansion efforts, and future prospects of trade with Cuba.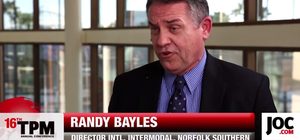 At the 16th TPM Conference JOC Senior Content Editor Alessandra Barrett and Norfolk Southern Railway Director of International Intermodal Randy Bayles discuss how the expansion of the Panama Canal has impacted how NS serves ports on the U.S. East Coast and the challenges presented to intermodal rail providers by container surges from mega-ships.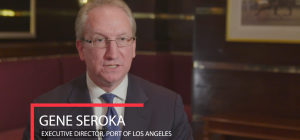 Port of Los Angeles' Gene Seroka on current status of preparations for mega ships as the opening of an expanded Panama Canal approaches in 2016. Seroka details projects such as the Alameda Corridor, planned to handle trains 50 years into the future, the repurposing of land into "peel-off" yards, and revolutionary technology platforms from the U.S. DOT to Uber-like operations for less-than-truckload shipping.