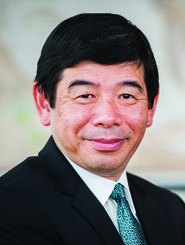 2014 will be particularly determinant for the future of international trade as the dichotomy of emphasis on multilateral or regional agreements will continue to receive significant attention. The impact of the WTO Bali meeting still remains to be seen. In addition, major trading countries are engaged in regional negotiations, especially the Transatlantic Trade and Investment Partnership (TTIP) and the Trans-Pacific Partnership (TPP). My personal view is that this is not a choice — there is room for both multilateral and regional trade agreements.
Trade negotiations are worthy because they recognize that trade between nations, since time immemorial, is a vital driver of economic well-being and wealth creation. At the same time, trade can be used for nefarious purposes, including the spread of counterfeit goods and dangerous weapons. Border agencies, such as customs, in a sense act as a referee: smoothing the flow of legitimate trade while deterring illegitimate trade. This is no easy task. Border management entails many challenges, especially the inexorable growth of globalization, diminishing national budgets, and the lack of public sector capacity in some countries.
Balancing trade requires "trade facilitation," which requires making border procedures more efficient while still achieving regulatory mandates. And indeed, trade facilitation is a core component of the Doha Development Round, TTIP and the TPP. A growing body of research shows how customs and other border agencies can reduce trade transaction costs and inefficiencies, and thus contribute to economic competitiveness. As trade negotiations advance to fruition in 2014, policymakers will do well to ensure that trade facilitation receives the resources needed for implementation. 
Kunio Mikuriya is Secretary General at the World Customs Organization.