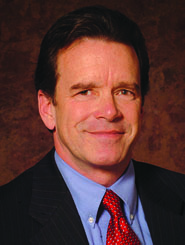 After a lull during President Obama's first term, international trade and investment is back at the top of the global economic agenda. In 2013 we saw:
Launch of talks on a Transatlantic Trade and Investment Partnership.
Action in the World Trade Organization to harvest low-hanging fruit from the stalled Doha Round.
Continued progress on the Trans-Pacific Partnership talks.
Signals of bipartisan support for renewed U.S. Trade Promotion Authority.
There are many reasons for trade policy's newfound popularity, including continued slow growth in the U.S. and many trading partners, as well as strong business advocacy in support of trade liberalization as a "cost-free" stimulus.
But a critical factor is the realization among policymakers that, in a world of increasingly sophisticated global value chains — when imported goods account for some 40 percent of the value of world exports — countries that don't lower trade barriers, or that fail to make it easier for foreign companies to set up shop, are shooting themselves in the foot.
It's critical that countries craft the right policies to generate new jobs connected to burgeoning global markets. In particular, it's important to address new and emerging issues such as forced localization requirements, restrictions on the cross-border flow of data, unfair competition from state-owned enterprises, and customs impediments or barriers at the border.
The new trade initiatives provide ample opportunity to do just that, but only so long as business leaders and policymakers can continue to demonstrate the leadership and wisdom to choose the right course, and tear down the barriers to growth and jobs.
Peter M. Robinson is President and CEO at the U.S. Council for International Business.