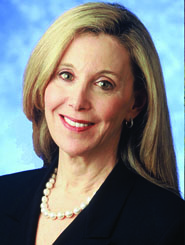 2013 saw Customs and Border Protection continuing to consolidate and automate increasing areas of trade facilitation. So far, these efforts are affecting a relatively small portion of U.S. trade, as they are rolled out in voluntary pilot and partnership programs, and incorporating the input from other government agencies (Partnership Government Agencies or PGAs) that regulate imported merchandise. Unlike the fiasco of the government's health care rollout, Customs' more piecemeal approach to broad-based system changes such as the Automated Commercial Environment, using an "Agile" software development methodology, appears to be allowing features to be developed and delivered more rapidly in smaller increments. This method's greater flexibility can accommodate changing requirements and shifting priorities.
The implementation of the Centers of Excellence and Expertise (CEEs) for all industries in 2013 has yielded some results: Participating importers are processed by account, and have enabled cargo holds to be resolved faster with fewer requests for information to be issued. So far, CEE participation has been restricted to importers who participate in both C-TPAT (Tier II or III) and Importer Self-Assessment programs. The latter, CBP's yearly self-audit and reporting program, has not been practical for most small to medium-sized importers. However, CBP recently announced that CEE participation will be opened to non-ISA member importers in January 2014. The CEEs are the first step in Customs' "single window" goal for processing trade: It will be the checkpoint for other PGAs to process trade and resolve issues. The new Textile, Apparel and Footwear CEE has announced it will resume a version the former "preclassification" program, enabling an importer to submit design specifications for a number of articles to the CEE for classification advice in advance of entry. However, CBP has not yet clarified whether such preclassification "advice" will have the effect of a "binding ruling" like the old "preclassification rulings" had.
ACE is the foundation for the "single-window" data interchange and the key to many of CBP's trade transformation initiatives. In 2013, CBP expanded critical features of ACE to lay the groundwork for transition to full-core trade processing capabilities by 2016: 
Rail and sea manifests were totally transitioned to ACE in September 2012; the goal is to mandate use of ACE for all manifests for import and export by May 1, 2015.
CBP expanded the ACE Cargo Release Pilot (called "Simplified Entry") being tested with 20 filers.
Expansion will include automated entry corrections and cancellations and inclusion of air shipments.
CBP expanded document image capabilities, which allow traders to electronically supply documentation to CBP and other PGAs.
PGA message integration: This is expected to be tested in 2014, initially with the Environment Protection Agency and the Food Safety and Inspection Service.
Expected deployment in 2014 of Automated Export System features for companies to transmit commodity data.
Beth C. Ring is a Senior Member at Sandler Travis & Rosenberg.