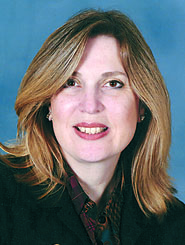 While last year began with the specter of the fiscal cliff, it would have been hard to imagine the level of dysfunction that we saw in Washington in 2013. The government shutdown was a gratuitous display of chest-pounding with no purpose. The Affordable Care Act remained intact only to be skewered by the self-inflicted wounds of bureaucratic inefficiency in setting up a flawed Web site. Providing a functional Web site is a task that even the most rudimentary e-commerce start-ups have mastered. If Amazon.com or eBay was tasked with selling health care insurance, millions would be enrolled by now. This country and our economy seem to be functioning well in spite of our government. Perhaps global business prefers a Washington mired in petty partisan politics as it keeps Congress from legislating.
Given that Congress cannot get out of its own way, businesses are using this time to self-regulate based on the new normal of slow sustainable growth and the benefits of environmental stewardship. Environmental considerations are being incorporated into business goals at earlier planning stages rather than as the result of regulatory pressure. The belief that sustainability can drive growth is becoming more accepted. Even in a low-tech industry such as freight movement, it is clear that technology can be utilized in wide variety of applications to lower costs, improve efficiencies and reduce negative environmental impact.
We have already seen the benefits in terms of reduced air emissions from port-related sources that have resulted from portwide clean air strategies embraced by all modes in the supply chain. In 2014, we shall see more creative business solutions in the freight-handling industry, driven by the concept of sustainability that will enhance service and customer satisfaction. As industry stakeholders become more comfortable with technology, benefits will be realized across all the cargo transportation modes.
Carol Notias Lambos is Partner at The Lambos Firm.