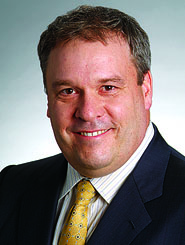 Rail safety is understandably under intense scrutiny as a result of the tragic Lac-Mégantic accident and will remain at the forefront in 2014. However, as we continue the review of what the rail industry can do to further improve safety, we should not lose sight of the industry's strong safety record and the significant improvement trends achieved in recent years.
Canadian railways have experienced long-term improvements in safety, with their mainline accident rate per million train miles declining more than 40 percent between 2001 and 2012. This is the result of sizable investments in rail infrastructure, improved safety processes and a continuing focus on employee training and safety awareness.
Another fact to keep in mind is that railways move hazardous materials with a high level of safety. A full 99.997 percent of rail movements of dangerous goods arrive at their destination without a release caused by an accident.
We know we can, and have to do even better. The rail industry is responding proactively to the Lac-Mégantic accident by taking a comprehensive view on ways to achieve further safety improvements. The industry did the right thing in urging the U.S. Department of Transportation to press for improved federal tank car regulations by requiring all DOT-111 tank cars used to transport flammable liquids to be retrofitted or phased out, and new cars to be built to a safer standard. We are urging the Canadian government to work in concert with these efforts in order to achieve consistent, continent-wide policies.
Rail regulators will play an important role in this ongoing discussion on safety. But before we add anything to the regulatory regime, the regulations that we have must be applied consistently. If regulations have to be changed, such change should be based on clear facts and a balanced view of the issues at hand.
Claude Mongeau is the President and CEO of the Canadian National Railway.